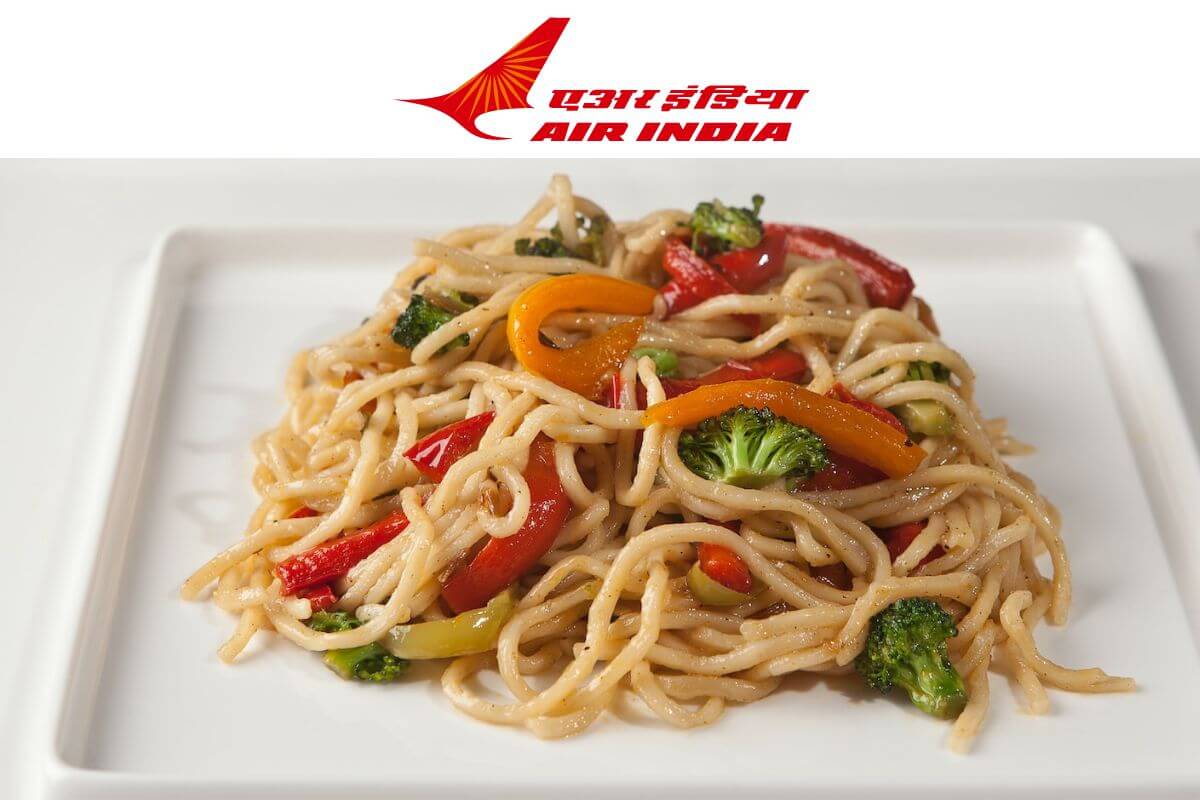 Festivities are in full swing, and as consumers look forward to savouring new treats, what better time to introduce passengers to a redefined gourmet experience? To coincide with the start of the festive season, Air India, India's leading airline and a Star Alliance member, on 1st October unveiled a specially curated menu for its domestic passengers.
Air India offers a redefined Gourmet Experience
The new Air India inflight menu includes an extensive selection of scrumptious hot meals, desserts, and refreshing beverages, including fresh juices and smoothies. The airline also assured utmost attention to ensure the delicacies are healthy and hygienic, from the kitchen to the tray table onboard.
Customers of Air India can select their preferred meal choice at the time of booking on airindia.in.
Also Read: Air India Bolsters Connectivity to US and UK
Air India's New Domestic In-flight Menu
Sl. No
Inflight Menu
Business Class
1
Buttery and flaky croissant
2
Sugar-free dark chocolate oatmeal muffin
3
Cheese and truffle oil scrambled egg with chives
4
Mustard cream coated chicken sausage
Indian Dishes
Breakfast
5
Aloo parantha
6
Medu vada and podi idly
Lunch
7
Fish Curry
8
Chicken Chettinad
9
Potato Podimas
High Tea
10
Chicken 65
11
Grilled sliced pesto chicken sandwich
12
Mumbai batata wada
Economy Class
Breakfast
13
Cheese mushroom omelette
14
Dry jeera aloo wedges
15
Garlic tossed spinach and corn
Lunch
16
Vegetable biryani
17
Malabar chicken curry
18
Mixed vegetable poriyal
High Tea
19
Vegetable fried noodles
20
Chilli chicken
21
Blueberry vanilla pastry
22
Coffee truffle slice
Air India Business Class
On board, passengers from business class can look forward to a buttery and flaky croissant, sugar-free dark chocolate oatmeal muffin, cheese and truffle oil scrambled egg with chives, mustard cream coated chicken sausage etc. along with Indian dishes such as aloo parantha, medu vada and podi idly for breakfast, followed by fish curry, chicken Chettinad, potato podimas etc. for lunch. The airline will be serving chicken 65, grilled sliced pesto chicken sandwich, and Mumbai batata Wada for high-tea.
Air India Economy Class
Economy class customers will be delighted by a selection of cheese mushroom omelette, dry jeera aloo wedges, garlic tossed spinach and corn for breakfast, followed by palatable vegetable biryani, Malabar chicken curry, and mixed vegetable poriyal for lunch. The passengers will enjoy vegetable fried noodles, chilli chicken, and blueberry vanilla pastry, coffee truffle slice for high-tea.
International Menu
The airline rolled out the new menu on domestic routes this festive season and is preparing to revamp the menu on International routes soon.
You can read about the types of meals offered onboard here : Air India Inflight Experience: Types of Meals Offered On Board
Conclusion:
The unveiling of the new inflight menu helps achieve Exceptional Customer Experience, one of the pillars of Air India's Transformation Plan - Vihaan.AI, and the onset of the festive season sets a perfect context for the same.