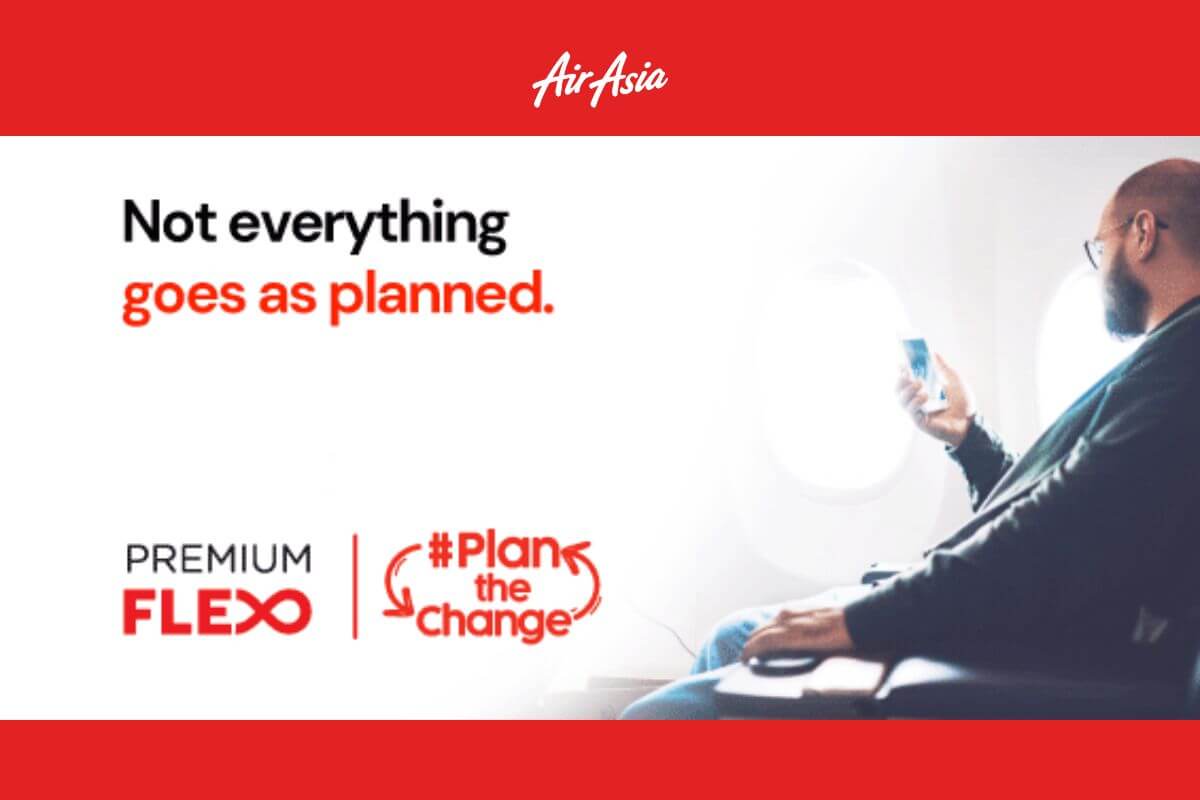 AirAsia India, the most punctual airline, flies over 50 direct and 100 connecting routes across India. The airline recently commenced its Lucknow operations and currently operates 112 weekly direct flights connecting Lucknow with Bangalore, Delhi, Goa, Mumbai and Kolkata. With increasing destinations comes the responsibility to cater for a wide range of consumer segments.
AirAsia wants its passengers to feel valued through perks and benefits. Hence the airline also offers various service add-ons for customers to opt for and enjoy a great travel experience. One such attempt is AirAsia Premium Flex.
What is AirAsia Premium Flex?
Not everything goes as planned. Sometimes we need to change the travel or cancel the travel plan. Not to worry, AirAsia's Premium Flex Fare comes to the rescue, as passengers can plan the change and enjoy unlimited free rescheduling.
Benefits of AirAsia Premium Flex:
Change your Plans Hassle-Free: Change your flight up to 2 hours before the scheduled departure, unlimited times. Passengers can enjoy free change service and cancellation charges of Rs 500 for changes or cancellations >72 Hours before departure.
Choose your favourite seat: You can select your favourite standard seat from any premium upholstered leather seats, free of cost, or pick a hot seat at 50% off.
Hot Meals: Choose from an expert-curated menu and other oven-hot meals on board.
Category Description
Premium Flex
Hand/Cabin (Kg)
7
Check-in (Kg)
15
Meals
Hot Meal
Free
Lite Bite
Free
Seats
Hot Seats
Row 1-5, 12 & 14
50% Off
Row 2-5
50% Off
Std Seats
Rows 6-32
Free
Change
>72 Hours: Free
<72 Hours: Rs 3000
Cancellation
>72 Hours: Rs 500
<72 Hours: Rs 3500
How to Avail Premium Flex advantage?
Passengers need to opt for Premium Flex fares while booking the tickets and automatically get entitled to enjoy the benefits.
Things to Know:
Passengers need to pre-book the service minimum of 12 hours prior to flight departure to avail the Hot Meal service.
Fare differences, if any, may apply to flight changes.
T&C:
Change and cancellation are permitted up to 2 hours before scheduled flight departure. Other general terms and conditions apply.
Other Services offered by AirAsia India: 1. FlyAhead 2. FlyBiz 3. In-flight Menu 'Gourmair' 4. AirAsia Red Carpet
AirAsia India Tops On-Time Performance:
AirAsia India continues to be the most punctual airline in the country, after topping the On Time Performance charts for four consecutive months, as per DGCA reports.
Conclusion:
With AirAsia's Premium Flex, passengers can enjoy Unlimited free rescheduling, complimentary Hot Meal, and favourite seating.