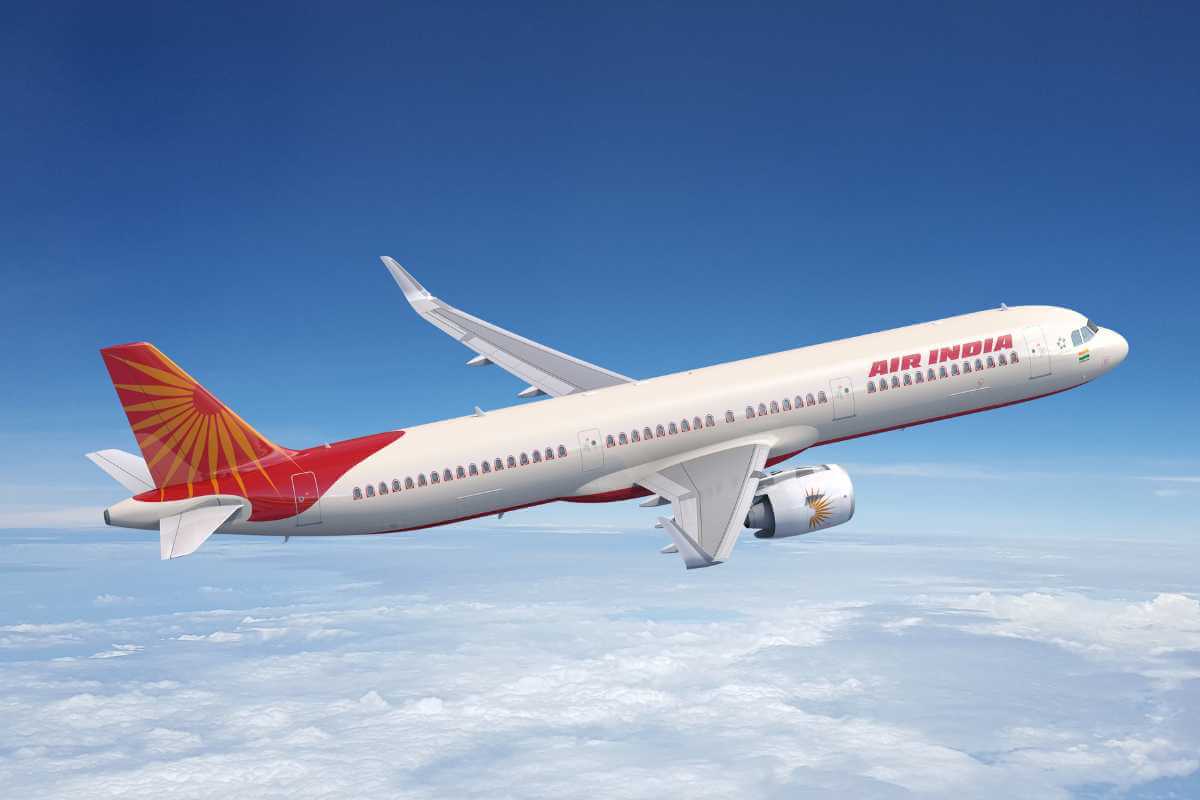 Air India, India's leading airline group and a subsidiary of the Tata Sons conglomerate, announced that it has inked letters of intent with both Airbus and Boeing to purchase single-aisle and widebody aircraft in a move to expand its fleet.
Also Read: Air India Unveils Its Transformation Plan Vihaan.AI; To Focus On 5 Key Pillars
Air India's Mega Order
Under what is considered the biggest order, Air India will acquire a total of 70 widebody aircraft, including 40 Airbus A350s, 20 Boeing 787s, and 10 Boeing 777-9s. In addition, the Airline will also procure 400 single-aisle aircraft, comprising 210 Airbus A320/321 Neos and 190 Boeing 737 MAXs. The A350s will be equipped with Rolls-Royce engines, while the B777/787s will be powered by engines from GE Aerospace. Meanwhile, all single-aisle aircraft will feature engines from CFM International.
| | | | | |
| --- | --- | --- | --- | --- |
| Sl. No | Aircraft | Qty. | Type | Engines |
| 1 | Airbus A350s | 40 | Widebody | Rolls-Royce |
| 2 | Boeing 787s | 20 | Widebody | GE Aerospace |
| 3 | Boeing 777-9s | 10 | Widebody | GE Aerospace |
| 4 | Airbus A320/321 Neos | 210 | Single-aisle | |
| 5 | Boeing 737 MAXs | 190 | Single-aisle | |
Commenting on the occasion, Tata Sons and Air India Chairman, Mr N Chandrasekaran, said: "Air India is on a large transformation journey across safety, customer service, technology, engineering, network and human resources. Modern, efficient fleet is a fundamental component of this transformation. This order is an important step in realising Air India's ambition, articulated in its Vihaan.AI transformation program, to offer a world-class proposition serving global travellers with an Indian heart. These new aircraft will modernise the Airline's fleet and onboard product, and dramatically expand its global network. The growth enabled by this order will also provide unparalleled career opportunities for Indian aviation professionals and catalyse accelerated development of the Indian aviation ecosystem."
Planned Timeline to Induct the Aircraft
Air India has planned to introduce the first of the newly acquired aircraft by late 2023, followed by a majority of the aircraft arriving from mid-2025 onwards. In the meantime, the Airline has already started receiving 11 leased B777 and 25 A320 aircraft to expedite its fleet and network expansion.
Air India's acquisition of new aircraft, featuring a completely new cabin interior, aligns with the Airline's previously disclosed strategy to retrofit its current widebody B787 and B777 aircraft with state-of-the-art seats and inflight entertainment systems. The initial retrofitted aircraft will commence operations in mid-2024.
Also Read: Air India Signs Agreements to Acquire AirAsia India; To Be Merged With Air India Express
Air India Brand
At present, the Air India group encompasses the full-service Air India airline, in addition to two low-cost subsidiaries, Air India Express and Air Asia India, which are presently undergoing a merger process.
The parent company of Air India, Tata Sons, has recently disclosed its plans to amalgamate Air India with Vistara, a full-service airline joint venture between Tata Sons and Singapore Airlines, in which Tata Sons possesses a 51% stake.
Following regulatory clearance, the Group is expected to consist of a sole full-service airline, Air India, and a solitary low-cost carrier, Air India Express.