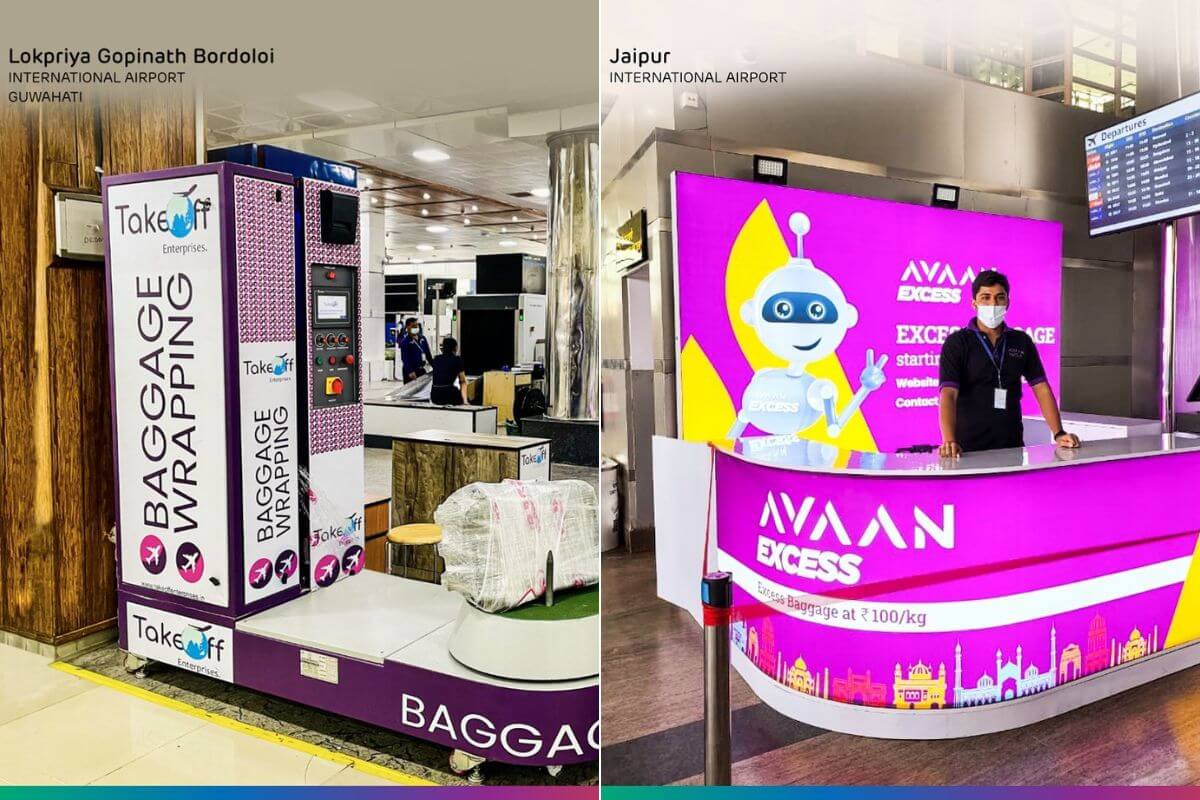 When life changes in seconds, why not be prepared for the unexpected? While flying, our first and foremost worry is about baggage and the items we can pack in our Bags. However we try, there may be scenarios where we need to carry that excess baggage. What if we get such facilities at Airports? Yeah, continue reading to know more about the Airport Facility updates in this story.
Guwahati International Airport Gets a Baggage Wrapping Facility:
When it comes to air travel, luggage becomes the lifeline as it may contain many valuable items or that gift we are carrying for the wedding or anniversary of our dear ones. Sometimes extra care is required and is where the Baggage wrapping facility comes to the rescue.
Now, passengers travelling from Guwahati International Airport can avail the baggage wrapping facility at the departure area, near the MIHU counter, to give their luggage an extra layer of protection from any damage.
Jaipur International Airport Gets Excess Baggage Service:
Now, you don't need to worry about that excess baggage. Jaipur International Airport now has a first-of-its-kind solution by Avaan Excess. The service help deliver your luggage worldwide at an affordable price. Avail Excess baggage facility to any location PAN India at prices starting at less than Rs.100/KG. Now, passengers can avail the Excess baggage drop-off facility at Avan Excess Kiosks, which is open on the ground floor, T1.
Passengers departing from Guwahati and Jaipur International Airports can benefit from the baggage services, adding more comfort and peace of mind while flying.