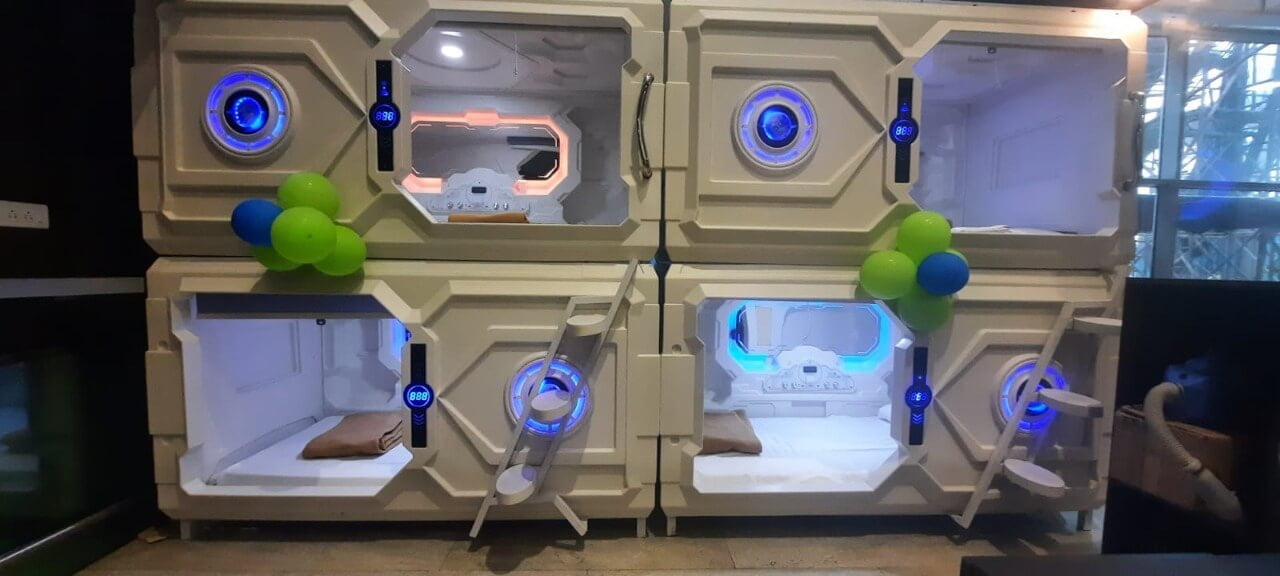 We all have heard the news about short duration sleeping facilities in Railway stations and may have experienced such facilities in some way or the other. Certain start-ups also focused on providing such short nap facilities in prime spots. Chennai Airport has something similar to offer now, and flyers can enjoy short stays in those small spaces. Read to know more.
Airport Experience is something that travellers look for to relax, especially while travelling on long journeys or after an exhausting day. If this is something you are looking for, Chennai Airport has a piece of good news for you to relax for short stays as the Airport has started the 'Sleepzo' facility.
Chennai Airport Sleepzo facility in Domestic Arrival:
Waiting at Chennai's Airport won't be tiring now as flyers can have a comfortable short stay in Sleeping pods. A new facility, 'Sleepzo', is now available in Domestic arrival, launched with four bed-sized capsules, suitable for a short time of rest.
Passengers can avail the facility on an hourly basis, and sleeping pods also have additional facilities like Charging stations, Reading lights, USB chargers, Luggage Space, Ambient lights, Blower control and a nice bed.
Accommodation:
Each capsule can accommodate one person and a kid under 12 years, offering proper rest for shorter stays.
Maybe, after that tiring meeting or a backpacker trip, passengers can have that small peaceful personal space to relax and continue with the rest of their travel or get back to their destination after a small refreshing nap with Sleeping Pods.
Bengaluru and Hyderabad Airport DigiYatra Programme:
Kempegowda International Airport, Bengaluru and GMR Hyderabad International Airport roll out Govt. of India's signature Digi Yatra programme as the DigiYatra app goes beta. The app is available for the public on the Play Store to enrol for the service that facilitates them with Biometric Boarding System. This will lead to reduced queue waiting times, faster processing times and simpler processes, enhancing the passenger experience.
All these are services that enhance passenger experience.