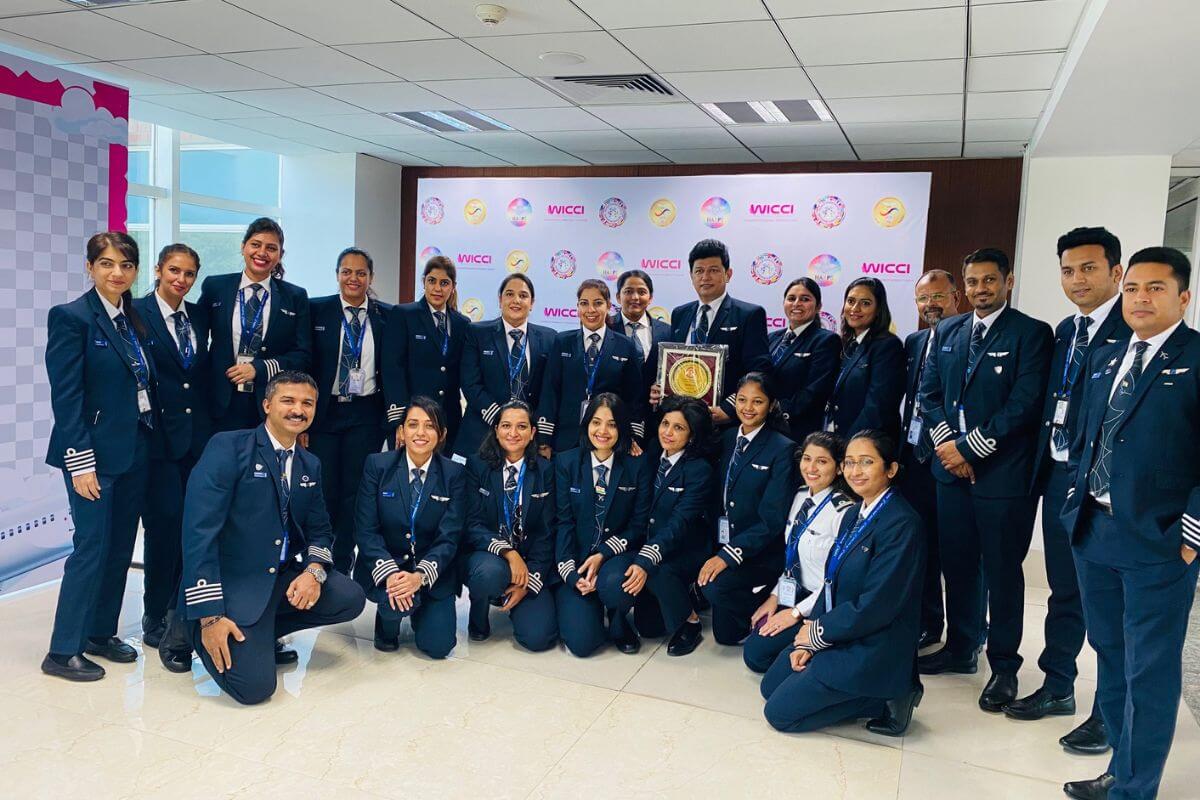 Can you imagine an Airline without Women? Serving many positions and roles, women play a crucial role in the Aviation Industry. According to the International Society of Women Airline Pilots 2021, in terms of gender equality in the flight deck, India (12.4 percent) is ahead of countries like Ireland (9.9 percent), South Africa (9.8 percent), Australia (7.5 percent), Canada (7 percent), USA (5.5 percent), UK (4.7 percent) among others.
India tops the list with 12.4 percent, twice the global average of women pilots in the World. As per the same survey, regional airlines are the biggest employer of female pilots with a 13.9 percent gender ratio, low-cost airlines with 10.9 percent, and cargo airlines with ratio at 8.5 percent in India.
India's leading carrier, IndiGo, was recently felicitated by Indian Women Pilot Association (IWPA) at the 55th Emerald Golden Jubilee for Women Empowerment in Aviation and Aerospace. IndiGo boasts the highest number of women pilots employed by any airline in the World.
Also Read: India May Need 1000 Pilots per Annum Over Next Five Years
Prioritizing Women-Specific Needs:
IndiGo also prioritizes women-specific needs as part of the 4-pronged well-being effort, which includes equality, physical, emotional, and social.
Highest Number of Women Pilots:
IWPA acknowledged the airline's efforts towards creating a more inclusive and gender-diverse work culture by employing over 680 women pilots and thereby setting an example.
IWPA Support to Women:
Indian Women Pilot Association (IWPA) keeps its doors open not only to active women flyers but also to those who, due to one reason or another, have discontinued flying and to keep alive their interest in aviation. The Association also acts as a medium between women wishing to take up flying and the authorities concerned with aviation.
More Power to Women in Aviation!