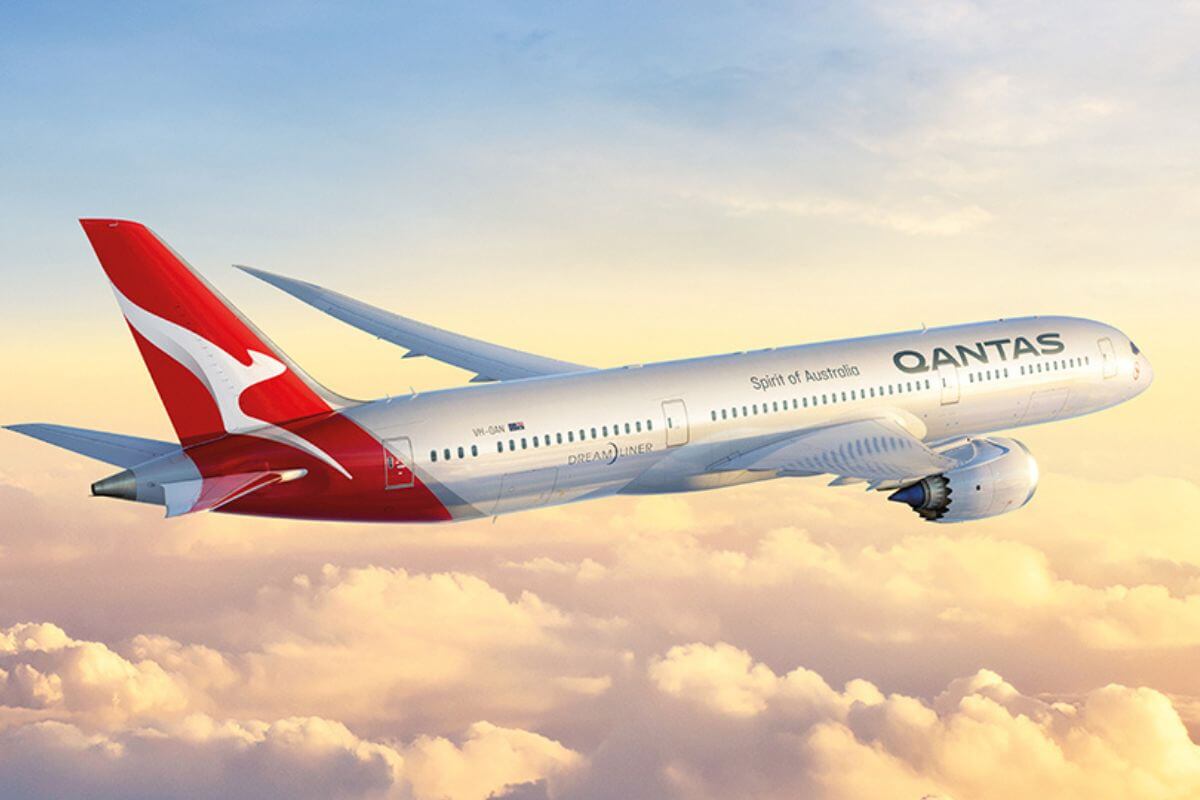 In a historic, Qantas became the first airline to launch direct flights between Australia and Southern India. On Wednesday, the airline launched a new route from Sydney to Bengaluru, the first direct connection by any airline. Read to know the flight schedule and launch details.
Qantas connects Australia and Southern India with a Direct Flight:
Qantas now flies direct flights between Sydney and Bangalore, and Flight QF67 will cut nearly three hours off the current fastest travel time between the two cities. This will boost connectivity between the two cities in time for the upcoming school holidays. The route has seen strong demand, since the announcement of the new service.
Qantas Sydney to Bangalore Flight Schedule:
Route
Flight No
Departure
Arrival
Frequency
Duration
Aircraft
Sydney - Bengaluru
QF 67
09:30
16:55

WED, FRI, SAT, SUN - Direct

11h 55m

Airbus A330-200

Bengaluru - Sydney
QF 68
17:35
10:20
11h 15m
Qantas will fly an A330 aircraft from Sydney to Bengaluru's Kempegowda International Airport four times per week on Wednesday, Friday, Saturday and Sunday. Qantas also flies Melbourne to Delhi on Monday, Tuesday, Thursday and Saturday.
Sydney - Bangalore Route
The addition of the Bengaluru route follows the launch of direct services from Australia to Delhi last year. Qantas is now the only airline offering direct flights between Australia's two largest cities and the north and south of India. This new direct route has been possible with the partnership between Qantas and the NSW Government through the Aviation Attraction Fund.
Qantas and IndiGo Partnership:
Qantas has recently launched the first phase of its codeshare partnership with IndiGo, India's largest domestic carrier. There are currently 11 destinations available for connection on IndiGo from Bengaluru, including Mumbai, Goa, Kolkata and Chennai. The codeshare will continue to roll out over the coming months, broadening access for Qantas customers travelling throughout India.
Added Indian Inspired items to its inflight Menu:
To celebrate the new route, Qantas has added Indian-inspired menu items to its inflight menu on the new Bengaluru services, such as lamb Chettinad in Business and paneer makhani, cumin seed pilaf, green peas and beans masala in Economy.
This new route will provide new tourism opportunities for Sydney and New South Wales, with a direct gateway for India-based visitors. Now Bangalore to Sydney is a direct affair with the launch of Qantas new flights.