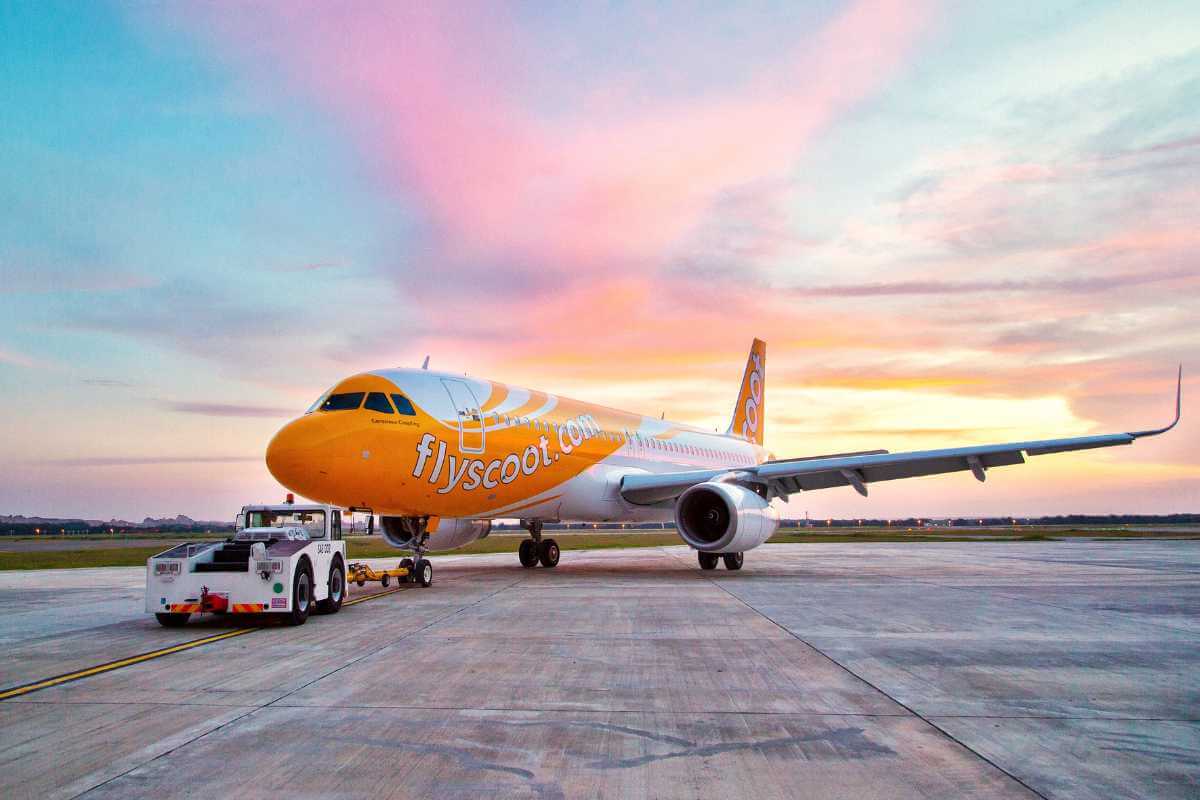 As Holidays are fast coming to an end, Scoot, the low-cost subsidiary of Singapore Airlines Group (SIA), has launched a "Back to Work" sale till January 10, 2023. With the Back to Work sale of Scoot, travellers may consider planning for their next holidays to enjoy great fares to over 30 destinations. The sale is already live for customers to enjoy some exciting fares. More details in the story ahead.
Scoot's Back to Work Sale
With Scoot's new year sale, your next holiday is closer than you think. Enjoy fares to over 30 destinations like Melbourne, Singapore and Yogyakarta from just Rs 5,700 (one-way, terms and conditions apply).
Scoot Non-Stop Flights Between Singapore and India
Scoot currently operates non-stop flights between Singapore and Indian cities - Amritsar, Coimbatore, Hyderabad, Thiruvananthapuram, Tiruchirappalli, and Vishakhapatnam.
Scoot One-Stop International Destinations via Singapore
The low-cost airline also provides convenient one-stop connections via Singapore to destinations including Bangkok, Bali, Melbourne, and Yogyakarta.
Also Read: Scoot Joins International Air Transport Association
Commenting on the Back to Work Sale, Scoot General Manager of India, Brian Torrey, said, "India remains one of Scoot's important markets and we are committed to connecting travelers conveniently to and from India with other parts of the world. Besides an extensive network, we will also continue to offer quality services, differentiated products and unique experiences at affordable fares and the highest safety standards that customers have come to expect from a member of the Singapore Airlines Group."
Scoot Celebrated its 10th Anniversary in 2022
In 2022, Scoot celebrated ten years of operations since its inaugural flight. The airline now serves 71 destinations (as of December 2022 there are 58 destinations available for booking) across 15 countries and territories in Asia-Pacific, the Middle East, and Europe. Scoot has a fleet of over 50 aircraft comprising wide body Boeing 787 Dreamliners and single-aisle Airbus A320 family aircraft.
Pokemon Air Adventures project
To add excitement to its 10th-anniversary celebrations, Scoot partnered with The Pokemon Company and became the first international airline in the Association of Southeast Asian Nations (ASEAN) region to launch the Pokemon Air Adventures project. The collaboration includes a themed flight experience on board the Pikachu Jet, exclusively designed on the outside and inside of the Jet.
Largest Flight Ticket Giveaway
Additionally, as part of the celebrations, Scoot hosted its largest flight ticket giveaway, rewarding customers and fans with 10,000 free tickets to anywhere across the airline's network.
Scoot Joins International Air Transport Association
In November 2022, Scoot, the low-cost subsidiary of Singapore Airlines Group, attained International Air Transport Association (IATA) membership and joined the community of 300 IATA members across 120 countries. The membership is only awarded to those airlines that meet IATA's Operational Safety Audit (IOSA) standards in airline operations.
Scoot, the low-cost arm of the Singapore Airlines (SIA) Group, took to the skies in June 2012 and merged with Tigerair Singapore in July 2017, retaining the Scoot brand for a new phase.