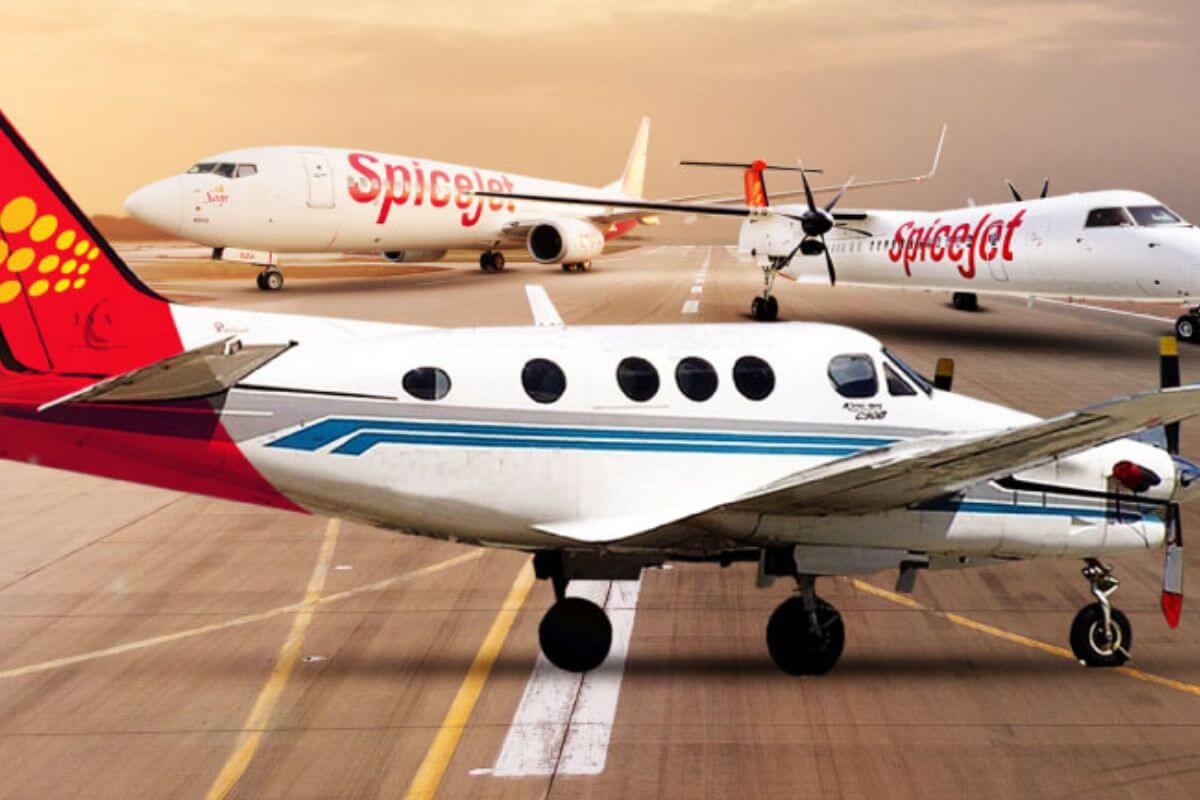 Luxury, of course, what you get is what you pay! Good work don't come cheap as it involves R&D, Quality and Service promise, and the brains behind these will be dearer. It is a simple logic that if a service or product comes at a low price than its value, then someone in the chain must be losing. Implies that if someone says 'disruption' with pricing, it means someone else money is at stake for nothing.
The definition of luxury varies with people and perceptions. Now that the context is set, we shall discuss a luxury service from SpiceJet today in this story. Do you know SpiceJet offers Private Charter Services?
SpiceJet's Private Charter Service:
From a joint family holiday to a destination wedding, there may be a situation where you must have wished to fly privately with your dear ones to make some special memories. If something like this is on your mind, then a private charter service is for you. You must have also seen some celebrities flying in private charters at times, and yes, this is the kind of luxury service they avail, which SpiceJet has on the list of its offerings.
SpiceJet Offerings:
Be it for Business or Leisure, SpiceJet's charter service can accommodate flights to serve every purpose for as few as 5 and as many as 212 passengers. Passengers can enjoy the safety, security and flexibility of a chartered flight with SpiceJet.
Flying Capacity:
| | | |
| --- | --- | --- |
| Sl.No | Flying Capacity | Aircraft Type |
| 1 | 6 Passengers | C90 |
| 2 | 78 to 90 Passengers | Q400 |
| 3 | 150 to 212 Passengers | BOEING 787 |
| 4 | 18 in Business Class and 353 in economy class | AIRBUS A350 - 900 NEO |
Small. Medium. Large. Extra-Large. There is a charter for every requirement from SpiceJet.
From Anywhere in India to Anywhere in the World:
One bold statement we can say, as it shows the confidence in their service.
SpiceJet Charter can fly you from India to almost all major cities across the world. New York, San Francisco, Toronto, Paris, London, Tokyo, Sydney, Melbourne, Johannesburg, São Paulo – you name it and SpiceJet will take you there.
SpiceJet Air Ambulance:
Not only does SpiceJet flies you to fulfil your dreams with your dear ones, but they also help you save the lives of your dear ones with Air Ambulance. SpiceJet Technic offers a fully-equipped fleet of air ambulances. Their flights save lives too.
SpiceJet's air ambulances can carry upto 3 passengers with a team of dedicated medical personnel and state-of-the-art facilities. The air ambulances are equipped to handle critical medical emergencies 24×7, across the country.
How to Avail the Service?
All you need to do is navigate to the Charter Section of the SpiceJet website, fill out the form with your requirements, and the airline will take it from there.
SpiceJet Introduces 'Taxi Service' for Airport Drops and Pick-Ups
SpiceJet on friday introduced 'Taxi Service'. Now book SpiceJet's Taxi Service and travel stress-free to and from the airport with a 100% confirmed, on-time and sanitized cab assured at all times.
We are stunned with the number of innovative services the airline has on offer, and no wonder why we can feel the envy in the news. Keep reading aviationscoop for more such information on products and services in the airline industry.