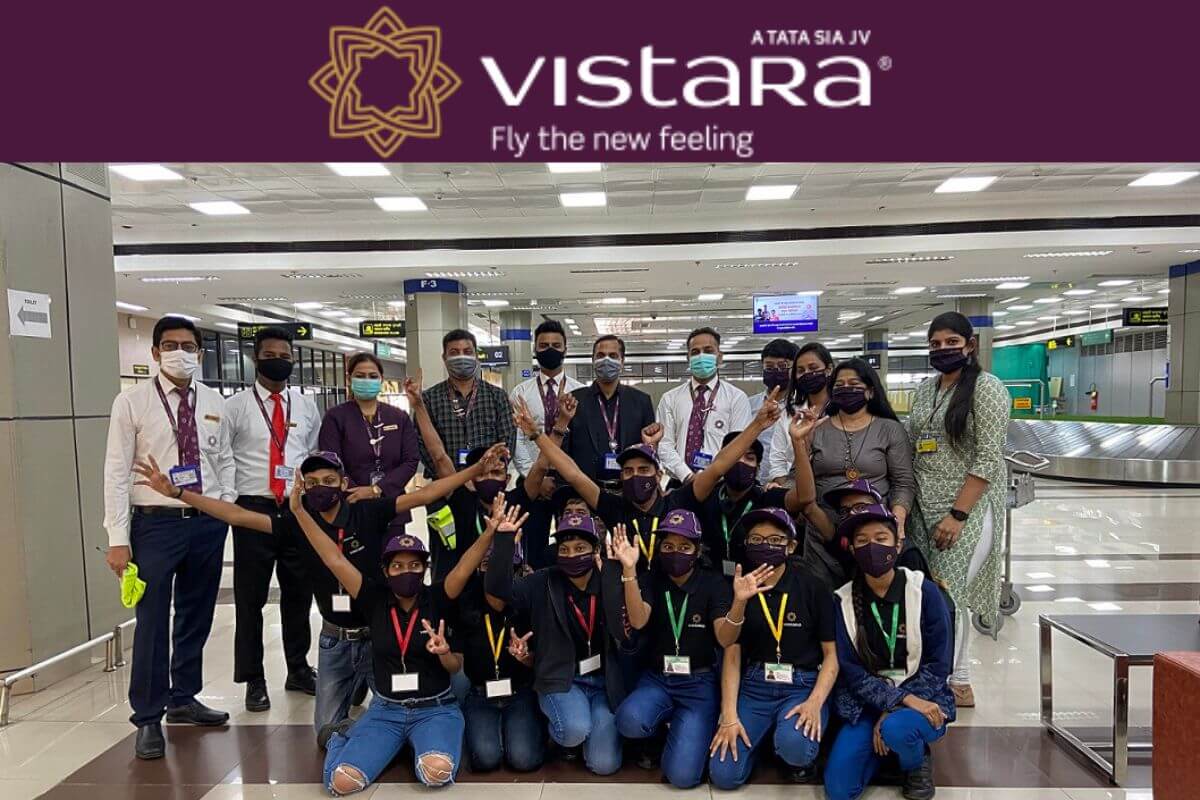 JRD Tata's first commercial flight that took off from Karachi to Mumbai via Ahmedabad on October 15, 1932, in a single-engine de Havilland Puss Moth, glorified the beginning of an era of aviation for the entire country. TATA Group of Airlines are celebrating the day as JRD Tata's vision gave wings to India's dream of touching the skies. Read to know how Vistara made this day special to young dreams.
Vistara Hosted Children on a fun-filled Flight:
Vistara, India's finest full-service carrier and a joint venture of Tata group and Singapore Airlines, commemorated the first flight piloted by Late Sh. JRD Tata by enabling 12 children to set off on their Runway To Dreams. The airline, in collaboration with its NGO partner - Smile Foundation, hosted these children on a special, fun-filled day trip to Amritsar to experience the joy of travelling, and fuel hope for a brighter future.
Watch The Video:
https://www.youtube.com/watch?v=1K8K58ZEudE
Specially Curated Experience for Children:
The children experienced the thrill of flying for the first time ever. The day trip started with a specially curated experience on board Vistara where they were familiarised with airport functions and introduced to airline systems and processes. This was followed by felicitation with customised mementos and a delightful tour of the Taj Swarna, Amritsar.
Vistara's CSR Initiative: Runway To Dreams
Runway To Dreams is an initiative under Vistara's CSR program – Book Your Future, that provides access to educational resources, books and learning interventions for holistic development of children.
Vistara CSR:
Vistara's CSR focus areas include but are not limited to enabling education and well-being for children, boosting entrepreneurship and employability through skill-led programmes for the youth and women in particular, and minimising the negative impact on our environment.
Over the last two years, the airline has undertaken multiple initiatives around supporting education for children, including storytelling to orient children to the world of aviation, while supporting them with educational books and resources.
Also Read: Vistara Announces Connectivity Between Pune and Singapore
Vistara Wellness Initiative:
Vistara also stepped up its flagship disaster relief program during the pandemic with Vistara Wellness Initiative to support adversely affected local communities across the country by distributing nutrition and hygiene essentials. Since FY 21, Vistara has supported 40,000 + lives in need by distributing over 350,000 food and sanitation essentials.
Salute the legend and his spirit to excel.