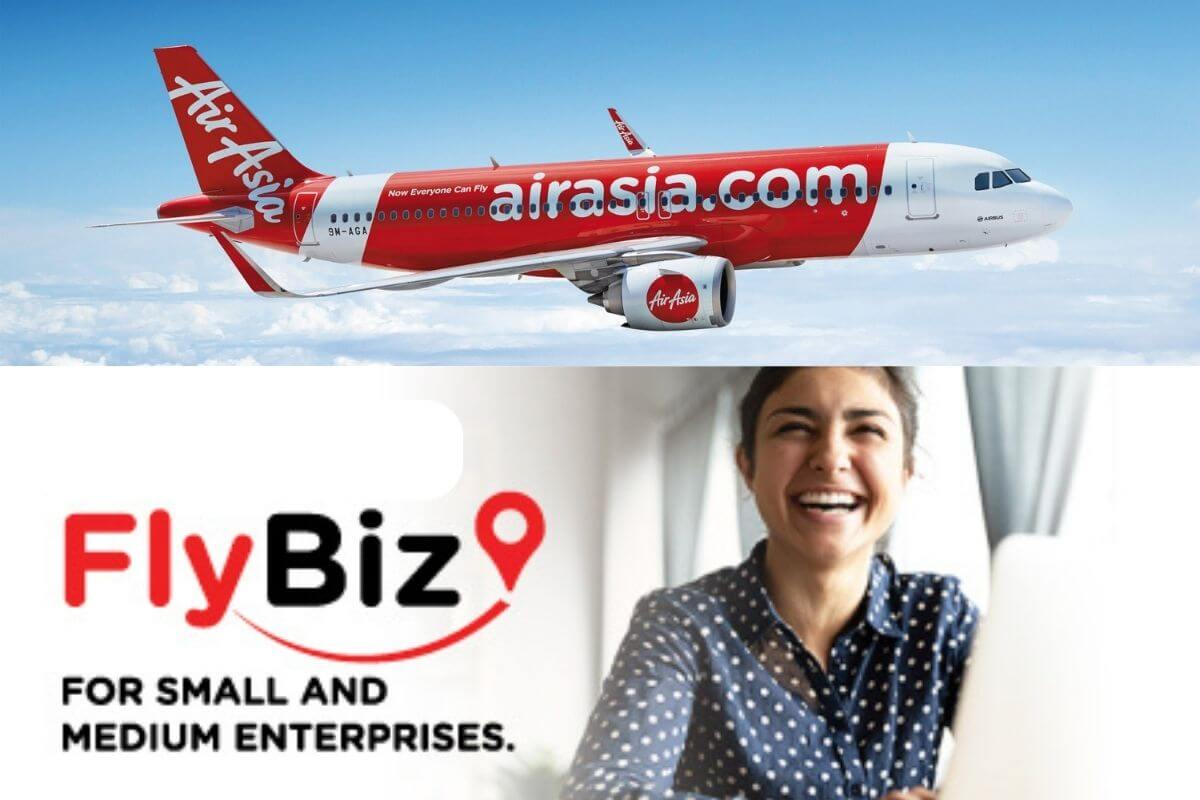 Everyone knows the pain points involved in handling a start-up/SME, and with a small team, chances are it becomes difficult to manage when it comes to travel needs. There may be times when we need to cancel or reschedule the travel based on business demands. Considering the size of Small and Medium Enterprises (SMEs), the businesses may find it challenging to budget the frequent travel changes or needs. Maybe, considering this scenario,
AirAsia
India has come up with FlyBiz service for SME users.
AirAsia India FlyBiz:
AirAsia introduced FlyBiz for Small and Medium Enterprises, with exciting benefits for smooth and hassle-free travels. One can focus on taking their business to newer heights while AirAsia will take care of their business travel needs! There is also a catchy line for the FlyBiz service from the airline:
We've made it our business to see yours take off!
This story is as per the revised changes of FlyBiz from 1st August 2022.
Benefits of AirAsia FlyBiz:
Free Lite Bite with a choice of beverage: Lite Bite will have to be pre-booked and includes an option between herb-grilled vegetable sandwiches, rolls, or a fresh fruit platter.
Flat Rs. 500 per passenger for Cancellations
Flat Rs. 250 per passenger for Rescheduling + Fare difference, if any, shall be applicable.
How to Avail the FlyBiz Benefits?
It is as simple as 1,2,3.
Visit the AirAsia India website or Mobile App
Add your company GST details to your account
Enjoy the benefits of FlyBiz.
FlyBiz benefits apply to individuals from small and medium enterprises who have successfully updated their
GST
registration numbers to their accounts on the AirAsia India website or mobile app.
AirAsia India No 1 on Time Airline:
The airline continues to be the most
punctual
in India, as reported by the Directorate General of Civil Aviation (DGCA). AirAsia India led the On Time Performance metrics in April, May and June 2022. Attend that meeting on time! This can be another reason for your team to fly with AirAsia.
Gentle T&C:
FlyBiz fares apply to the AirAsia India (i5) domestic network only. Other terms and conditions apply. There are also other exciting services from AirAsia. Keep reading Aviationscoop for more #Aviation related services and exclusive product details.