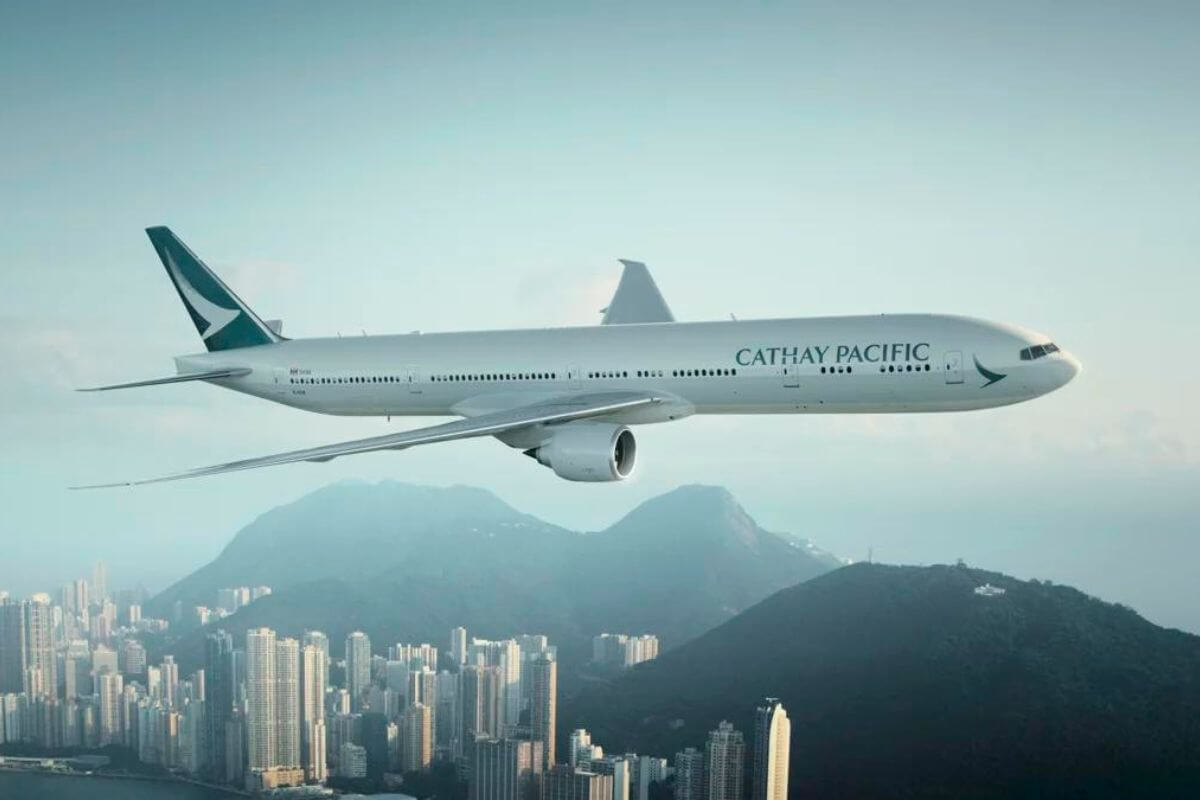 Cathay Pacific, the home airline of Hong Kong, is opening up New International Routes. After the government lifted the ban on International flights on 27th March, Cathay Pacific in no time started flying service to India. The airline started flying to Mumbai and Delhi on 4th May and 6th May, respectively. Now, passengers travelling from Bengaluru have a reason to rejoice with Cathay Pacific launching a new international route.
Cathay Pacific Launches Bengaluru and Hong Kong Route:
Starting on 11th October 2022, Cathay Pacific will fly direct between Bengaluru and Hong Kong with two weekly non-stop flights. The flight will operate with the following schedule.
Cathay Pacific Bengaluru and Hong Kong Flight Schedule:
Flt No
From
To
Frequency
Dept Time
Arrv Time
Duration
Aircraft
CX624
Bengaluru
Hong Kong
TUE, FRI
01:30
09:25
5h 25m

Boeing 777-300ER

CX623
Hong Kong
Bengaluru
MON, THU
20:35
00:30 (+1)
6h 25m
Flight CX624 will depart Bengaluru at 01:30 and arrive in Hong Kong at 09:25 with a travel duration of 5h 25m. Flight CX623 will depart Hong Kong at 20:35 and arrive in Bengaluru at 00:30 (+1 Day) with a travel duration of 6h 25m. Cathay Pacific will fly a Boeing 777-300ER on this route. Tickets are open for bookings with Meal included.
Also Read: Cathay Pacific Cargo Introduces Fly Greener Initiative
Cathay Pacific Brings the Best of Marco Polo Club and Asia Miles Under a Single Membership
The elevated membership programme has a simple four-tier structure of Diamond, Gold, Silver and Green and members can enjoy the best of Marco Polo Club and Asia Miles under one Cathay membership programme. Under the elevated membership programme, members will continue to enjoy travel while being able to explore the full potential of Cathay Pacific through curated offerings and experiences.
Conclusion:
Passengers travelling from the IT hub of India to Hong Kong will get benefitted from the launch of this new non-stop route.