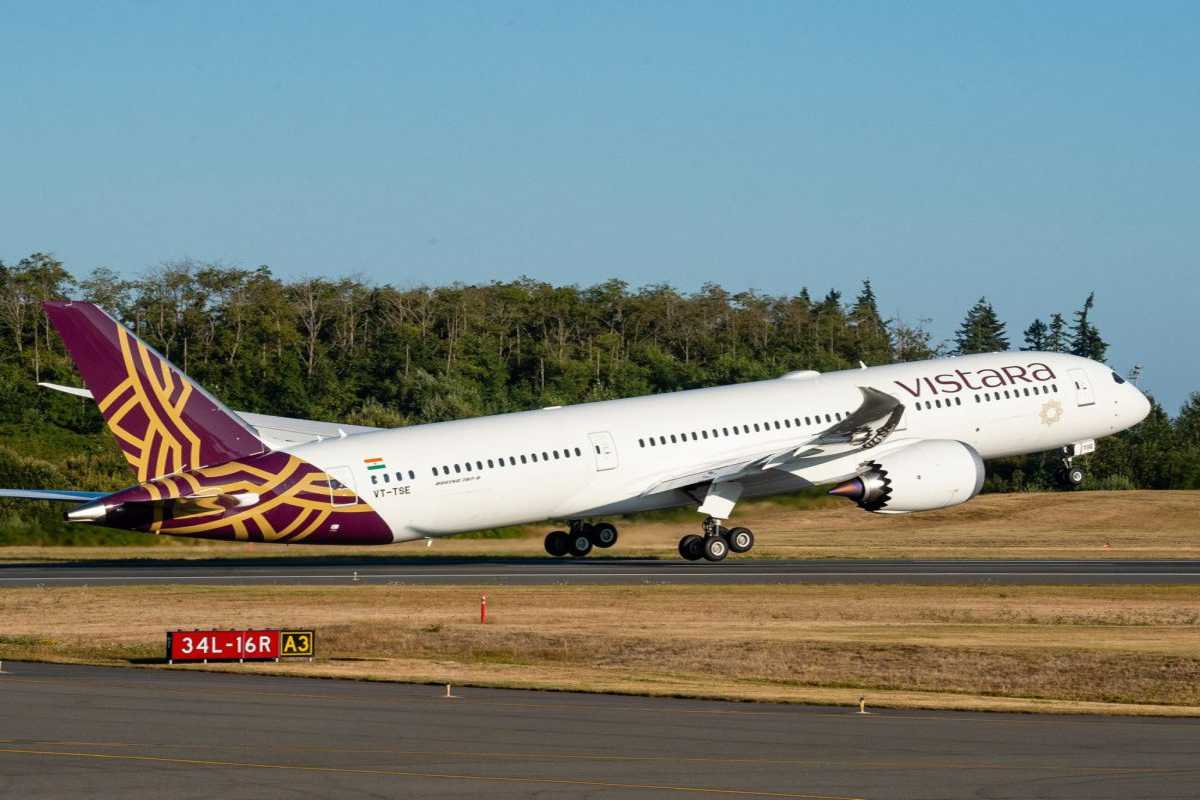 Due to a hold-up in the delivery of its leased Dreamliner aircraft,
Vistara
will have to postpone future flights to Europe for a little while longer. The airline was forced to postpone the debut of a number of new long-haul flights as a result of Boeing's production problems with the 787. It chose to lease a Dreamliner as a temporary solution, but even that has been postponed by a few more days. Additional Paris and Frankfurt flights are cancelled About 14 flights from Delhi (DEL) to Frankfurt (FRA) and Paris (CDG) have been cancelled by Vistara due to a delay in the delivery of its leased Boeing 787 Dreamliner aircraft (CDG). According to a Business Standard story, the delivery of the jet, which was initially scheduled to arrive this month, has now been postponed to some point in November. Starting on October 30th,
Vistara
intended to increase the number of flights between Delhi and Paris from two per week to five per week, and to operate six weekly flights between Delhi and Frankfurt. Tickets for these Vistara 787-operated flights were previously available for purchase. However, the airline had to cancel about eight flights between Delhi and Frankfurt and six flights on the New Delhi-Paris route between October 30 and November 6 due to the third 787 (leased from Irish lessor AerCap) still not being delivered. International growth has always been a goal for Vistara. It placed a solid order for six 787-9 Dreamliners three years after it began operations, with the first two arriving in 2020. The COVID-19 pandemic coincided with the delivery, yet the carrier still sent the widebodies to well-known cities including London, Paris, Frankfurt, and, for a brief period, Tokyo. However, the final four Dreamliners have not yet departed the Boeing plants. Kannan has cited a lack of larger long-range aircraft as one of the primary reasons for not establishing more international routes on numerous occasions. The airline's existing 787-9 planes are already operating at maximum capacity, thus it is not practical for the two widebodies to support all of the airline's worldwide goals. Though Boeing has resumed Dreamliner deliveries, a number of airlines, including Lufthansa and American Airlines, have recently received 787s. Hopefully Vistara's turn will come soon so that it can launch flights to the US and subsequently expand into Europe.