IndiaOne Air, a regional airline focused on providing connectivity between tier 2 and 3 cities, has soft-launched a UDAN flight from Bhubaneswar to Jeypore on 3rd August 2022. IndiaOne Air is the first scheduled airline in India to operate a single-engine aircraft. As part of the winter schedule 2022, the regional airline has commenced its commercial operations effective 31st October 2022. Read to know the flight and other details.
Also Read: IndiaOne Air Runs First Trial Flight From Bhubaneswar to Jeypore
IndiaOne Air Bhubaneswar - Jeypore - Visakhapatnam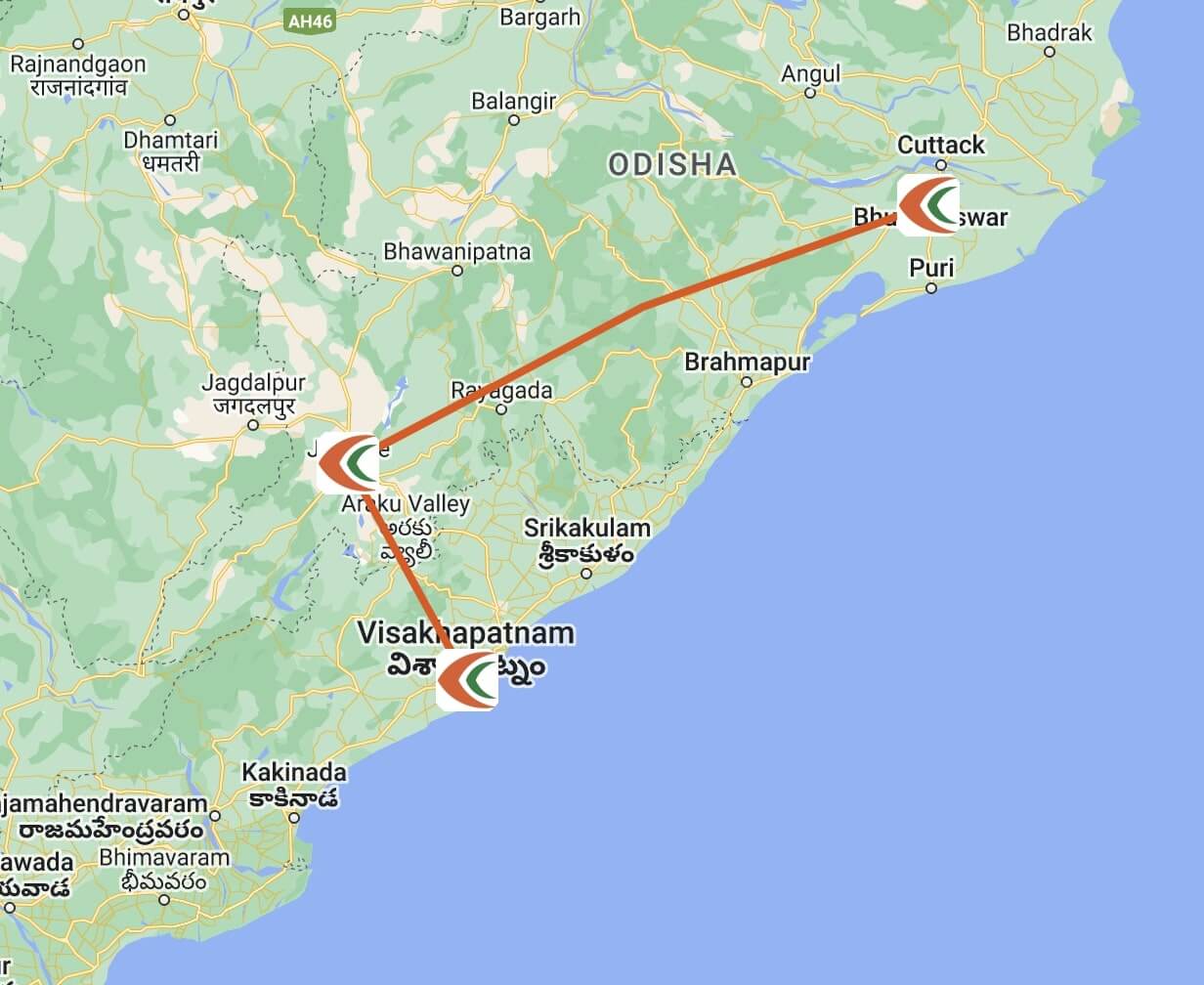 1. Bhubaneswar - Jeypore
IndiaOne Air operated the inaugural flight from Bhubaneswar (Biju Patnaik International Airport) to Jeypore (Jeypore Airport) on 31st October 2022. The airline also offered an introductory fare of Rs 999 (limited period) to celebrate the first scheduled flight to the city. IndiaOne Air opened the bookings till 9th November 2022, and within a few hours, all the seats were sold. The daily scheduled flights will reduce the travel time between the State capital of Odisha and Jeypore town to 1.5 hr.
Jeypore Airport, Koraput, Odisha:
In October, Jeypore Airport became the first state-owned airport to get a license. The airport has been licensed for scheduled commercial flight operations under the collaborated efforts of the Odisha State Government, Ministry of Civil Aviation, Government of India and Airports Authority of India under the UDAN scheme.
2. Jeypore - Visakhapatnam
The flight connects Jeypore with Visakhapatnam (Andhra Pradesh) and Bhubaneswar (Odisha). The flight operates between the route Bhubaneswar-Jeypore-Visakhapatnam-Jeypore-Bhubaneswar daily, with the arrival and departure at Visakhapatnam being 14:30 hrs and 15:00 hrs, respectively.
IndiaOne Air Bhubaneswar - Jeypore - Visakhapatnam Flight Schedule:
| | | | |
| --- | --- | --- | --- |
| Origin | Departure | Destination | Arrival |
| Bhubaneswar | 11:35 | Jeypore | 13:20 |
| Jeypore | 13:40 | Visakhapatnam | 14:30 |
| Visakhapatnam | 15:00 | Jeypore | 15:50 |
| Jeypore | 16:05 | Bhubaneswar | 17:50 |
The commencement of flight operations from Jeypore will give a boost to connectivity, commerce and tourism, fulfilling the aspirations of the people of the region.