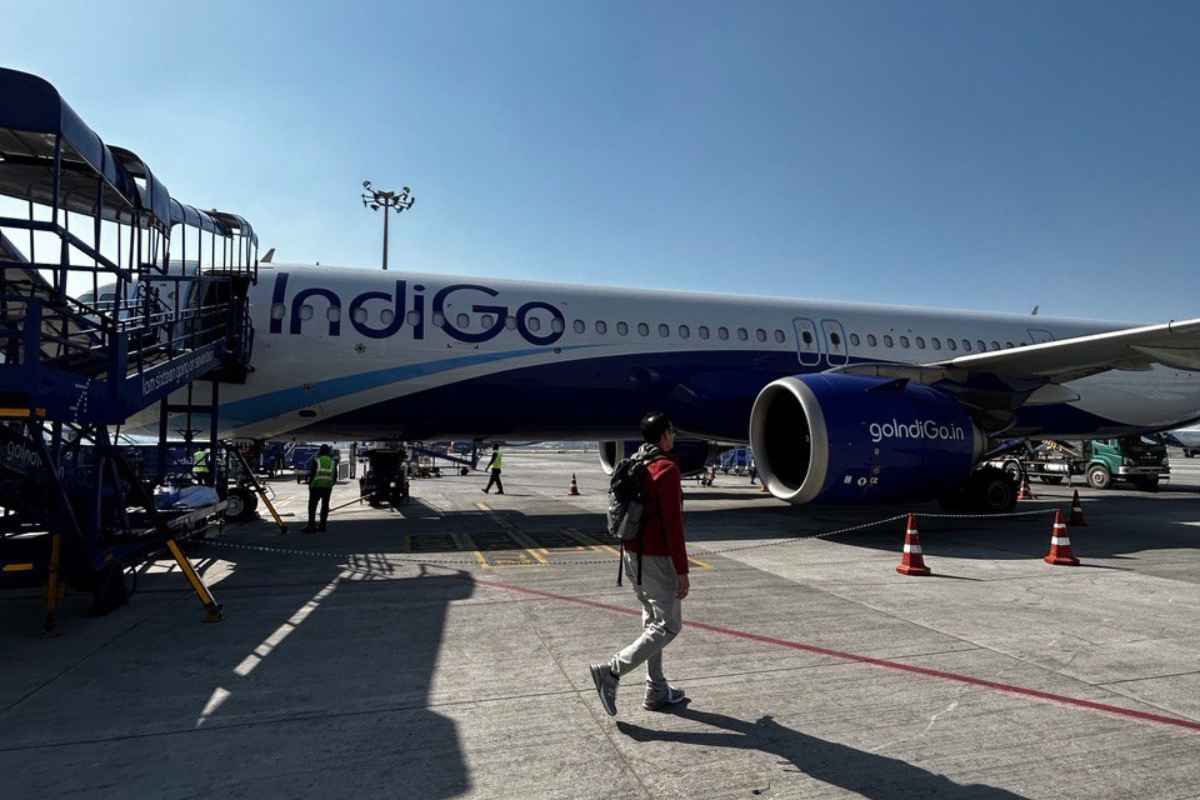 Are you travelling with IndiGo soon? Well, then you should read this. Especially if you are travelling from Delhi to Raipur. IndiGo is India's largest airline, with the number of daily flights it operates. Being a low-cost carrier, IndiGo also sees great demand from passengers across the country. Travelling via a flight is always more expensive than when you travel via a train. It is because of multiple factors that we won't go into detail about right now, but one thing that anyone would want with his/her flight travel is a great experience. Here I am sharing my experience with IndiGo while travelling from Delhi to Raipur on February 8, 2023.
IndiGo Web Check-in and Airport Experience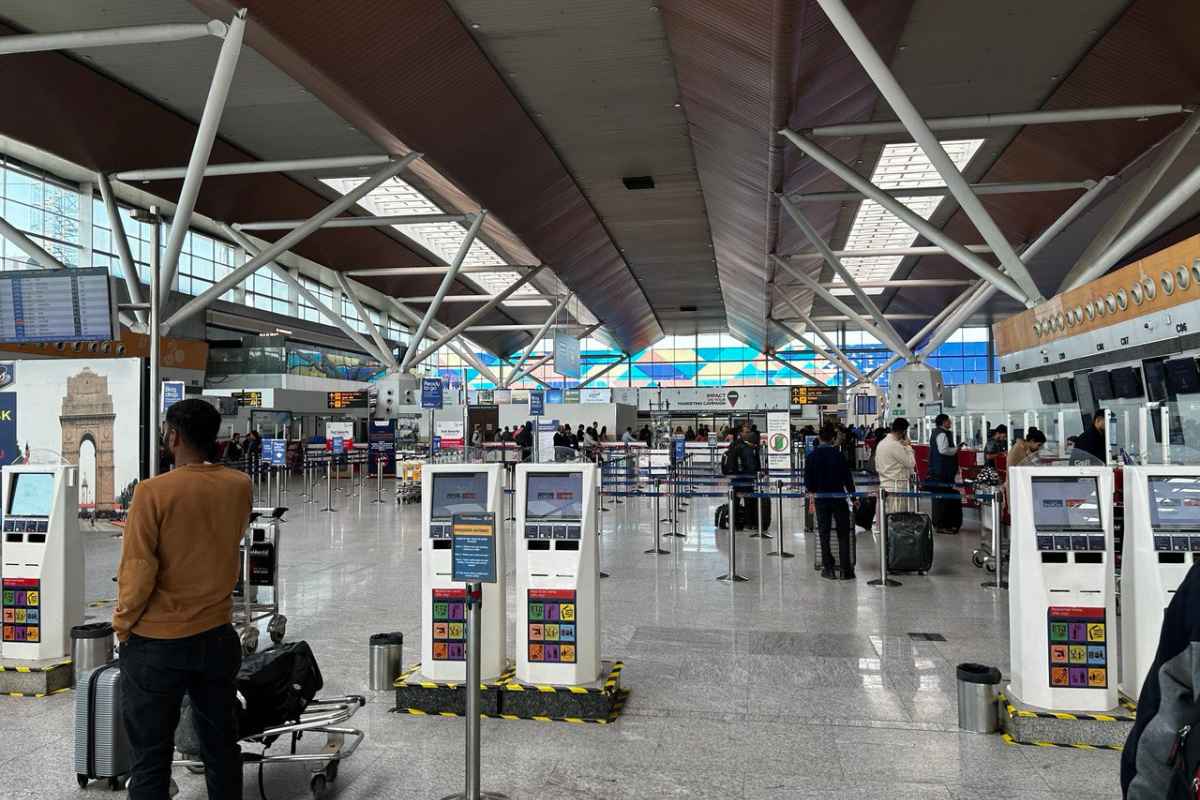 My flight was scheduled from Terminal 1 in Delhi. It is the smallest airport terminal in Delhi, I believe. Web check-in with IndiGo is always a very convenient experience. For domestic flights, the web check-in for IndiGo passengers opens 48 hours before the departure time and closes one hour before departure. Passengers can also opt for airport check-in at the IndiGo counter, which is available until 60 minutes before domestic flight departure.
For web check-in, I just had to enter the PNR of my ticket and my last name. Then, I was directed to a page where I could choose my seat. I opted for a window seat, and since it was a corporate booking, I didn't have to pay anything extra for it. You can also pre-book meals during the time of web check-in, but I would recommend that you purchase directly inside the aircraft. This is because the menu options are more when you are onboard. With that, I got my boarding pass which I could print myself before reaching the airport. But I prefer getting the boarding pass inside the airport itself.
My flight (6E 204 - Delhi to Raipur) was scheduled to take off at 11:45 AM. So I reached the airport around 9:30 AM. I have a knack for reaching early so that I don't have to go through the anxiety about the thought of missing the flight in case there's extra traffic on the road or a long security clearance line inside the airport.
Right outside gate number 2 of Terminal 1, there was a kiosk through which I got the paper printout of my boarding pass. After entering the airport, I didn't have to get in line to drop check-in baggage at an IndiGo counter because I only had cabin luggage with me. Note that IndiGo allows only one check-in bag with up to 7 KG weight. But frequent travellers would know that the airline allows passengers to take even two bags if the weight is not too much.
Regardless, I went directly to the security checking line and was done with it within ten minutes. In T1, there are a lot of options to shop as well as eat if you have plenty of time to pass. The airport lounge did tempt me a bit, but I avoided going inside as I wasn't in the mood to eat anything.
You can reach the boarding gate one hour before the scheduled departure at the T1. As soon as the clock moved to 10:45 AM, I went to the small gate where you have to scan the boarding pass so that you could take the escalator to the area where all the boarding gates were present. It is a clever way of segmenting the crowd inside the airport. I had to wait another 15 minutes for the boarding to start.
Boarding Experience
Boarding was easy. The gate assigned for my flight was 7B. Upon entering through the gate, we were asked to board the IndiGo bus around 11:05 and were dropped near the aircraft within 12 to 15 minutes. Then, because my seat was 22A, I boarded from the tail gate of the aircraft. To let you know, this is Airbus A321 I am talking about. Without much assistance, I reached my chosen seat and kept the bags in the cabin space above.
Overall, because I have travelled with IndiGo before, I know what to expect, and nothing surprised me. It was an all too easy process. One thing I could change or give feedback on would be to reduce the wait time inside the bus. I was inside for at least 5 minutes before the bus started moving, and then upon reaching near the aircraft, we were made to wait inside the bus for another four to five minutes. My recollection of the time could be a little off here, but I know what I felt inside the bus, and it was slightly suffocating to be inside with so many people standing and sitting close to each other when we could have been outside.
Flight Take-Off Experience with IndiGo 6E 204: Delhi to Raipur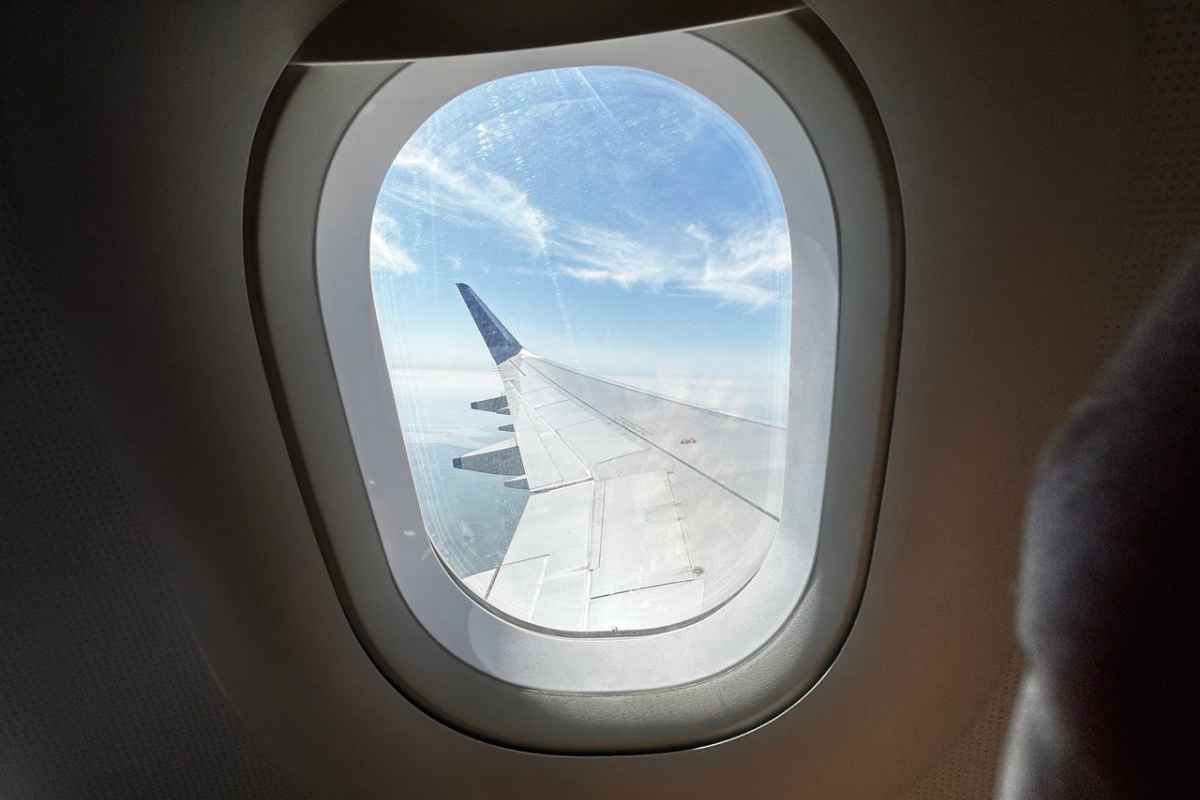 One thing that I like about IndiGo is that it operates on time. At least, that has been my general experience with the airline so far. The cabin crew helped everyone get seated and followed every necessary protocol before the flight could take off. Since I had a window seat, I could see the pilots moving the flaps on the wings and checking if everything about the aircraft was ok to go.
Within no time, our aircraft was pushed back and given the green signal to proceed to the runway for take-off. The departure time was 12:45. Now, if I am recollecting correctly, everything was right on time. It was a great take-off, and courtesy of the window seat, I could see the beautiful and humongous city of Delhi below me.
My seat had great legroom. I am 6ft tall, and yet, I could sit pretty comfortably. The seats had the option to recline slightly if someone wanted to sleep. I generally don't do that on short flights, and this one was going to be close to a 2-hour flight. I had kept a book and my earphones in the seat pocket right in front of me. Once the aircraft was on the air and the seatbelt sign was off, I picked the book up and indulged myself in some fiction.
Food Experience with IndiGo 6E 204: Delhi to Raipur
In all honesty, I was just waiting for the food to arrive. With corporate bookings, food is included as a complimentary offering, if I am not wrong. One free beverage and a food item are given to the passenger.
One of the air hostesses asked me what I would like to have. I picked the Chicken Noodles, which are nothing but cup noodles which you can also get in the local market. For the beverage, I went with mango juice. The air hostess put some hot water inside, gave me a disposable wooden fork, and asked me to wait for four minutes before I started eating the noodles. I also requested a cup of water from the air hostess, which she was gracious enough to give me right away.
Note that inside IndiGo, you can always request a cup of water from the air hostess. If no one is around you to help, instead of shouting, just press the button on top of you that is meant to get the attention of the cabin crew. You will never have to pay money for drinking water inside the aircraft. You can also carry your own bottles if you want.
The food was of decent quality. It's hygienic and fills your tummy. What more can you ask for? But yes, there are people that I see want more healthy food options inside the aircraft. Something for IndiGo to think about!
Landing Experience with IndiGo 6E 204: Delhi to Raipur
As we were about reach Raipur, the cabin crew quickly started collecting waste items from each of the rows. These waste items are generally the packets or the packaging of the food time that the passengers want to throw. The aircraft reached maybe 20 minutes earlier than the scheduled time at the Raipur airport. It was a very soft landing, kudos to the pilots, and we were deboarding in no time. As soon as we landed, the first thing that I did was switch off the flight mode on my smartphone.
I have not understood why people rush to get off the plane when they know that everyone has to travel on the same bus. So, again, there are two gates in the aircraft to exit. I chose the rear one as it was closer to me. I got the luggage from the cabin and made my way to the IndiGo bus, which only had to travel a distance of about 100 meters from where the aircraft was standing.
Since I had no check-in luggage, I didn't need to wait near the conveyer belt for the bags to arrive. I simply walked out of the airport to my cab.
Overall Experience with IndiGo
This wasn't the first time I was travelling with IndiGo. Overall, I had a pretty smooth experience, and nothing was off about the way the aircraft took off, flew, and landed. The cabin crew was very professional, helpful and polite. If I had to rate my experience, I would say it was 8 out of 10. The only thing that I hate about flight travel in general, not just with IndiGo, is going inside the bus with so many people. For some reason, it makes me feel nauseated and suffocating.
I think IndiGo could work on its in-flight food options. I know it is an economy or a low-budget airline, but there is still scope for improvement with just the choices of food items. Also, one more thing that I would like to point out is that inside the aircraft, the ventilation is proper. It wasn't hot or cold. Further, the aircraft was very clean and well-maintained from the inside.
If there's anything else that you want to ask me about IndiGo, leave a comment here or reach out to us on our social media profiles across Twitter, YouTube or Instagram.