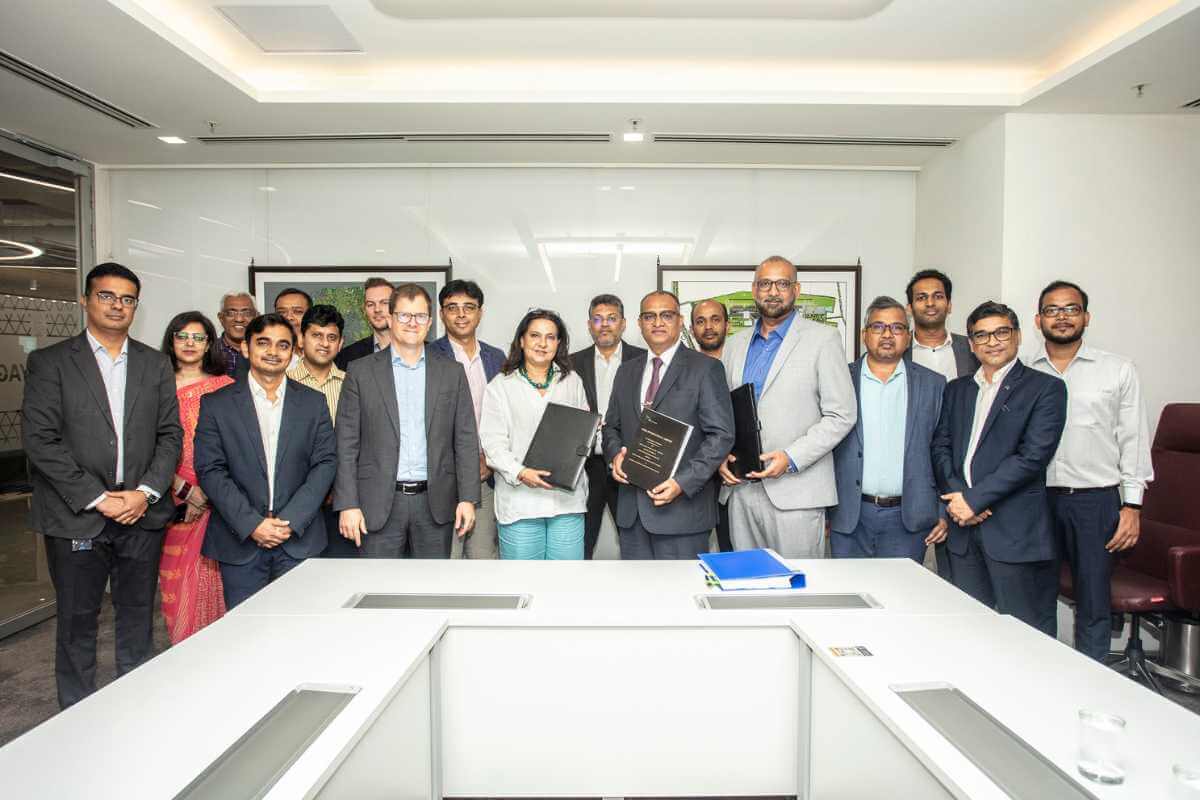 Noida International Airport (NIA) has signed an agreement with Amadeus to implement passenger processing system (PPS) that will revolutionise the travel experience for passengers. The agreement covers the provision of various services, including common use check-in, boarding, baggage reconciliation, and the integration of biometric capabilities through the DigiYatra platform.
Also Read: Airport Updates: Noida International Airport Progress, AAI's Special Campaign 2.0 and More
Amadeus to provide Experience Capabilities
Amadeus will be responsible for designing, supplying, commissioning, operating, and maintaining the end-to-end PPS on a cloud-hosted platform specifically tailored to meet the requirements of Noida International Airport. With a strong focus on passenger convenience, the PPS will incorporate advanced features such as biometric-based DigiYatra integration, enabling smooth and hassle-free experiences at every touchpoint.
Christoph Schnellmann, Chief Executive Officer, Noida International Airport, said, "We are pleased to partner with Amadeus for the passenger processing system at Noida International Airport. Amadeus is a leading global travel technology company, and its rich experience and stable suite of digital solutions will support NIA in delivering world-class services. This is a significant step forward in our endeavor of facilitating fast, safe and convenient journeys for travellers."
Sarah Samuel, SVP Airport and Airline Operations, APAC, Amadeus said, "Noida International Airport and Amadeus are working to co-create the digital passenger experience of the future. We look forward to supporting an end-to-end airport journey based on innovative cloud, self-service and biometric technology that delivers a smooth and relaxed airport experience. This partnership is an important milestone for Amadeus in the Indian market and beyond, showcasing the strength of our technology in supporting airports' growth from the ground up."
Also Read: The First Phase of Jewar/Noida Airport to Complete by 2023
Self-service touchpoints
One of the key highlights of the project is the integration of self-service touchpoints throughout the airport. This includes check-in kiosks, automated bag drop facilities, and eGates, all of which will be seamlessly connected in real-time with airline departure control systems and other stakeholders. This integration will ensure efficient coordination and enhance the overall travel experience for passengers.
Noida International Airport
Noida International Airport, which connects the greater Delhi area and Western Uttar Pradesh with domestic and international destinations, is set to become a world-class airport combining Swiss efficiency and Indian hospitality. In addition to providing comprehensive commercial attractions and services, NIA is committed to sustainability and environmental responsibility. It is striving to become the first airport of its kind in India to achieve net-zero emissions, setting a new standard for eco-friendly airport operations.
Also Read: Over 1.6 Lakh Air Travellers Have Benefitted From Digi Yatra
Conclusion
The partnership between NIA and Amadeus represents a significant step forward in the development of the airport and aligns with the Indian government's vision for modern and efficient air travel infrastructure. By implementing latest technology and prioritising passenger satisfaction, NIA aims to set new benchmarks in the aviation industry while contributing to the sustainable growth of the country's airport ecosystem.