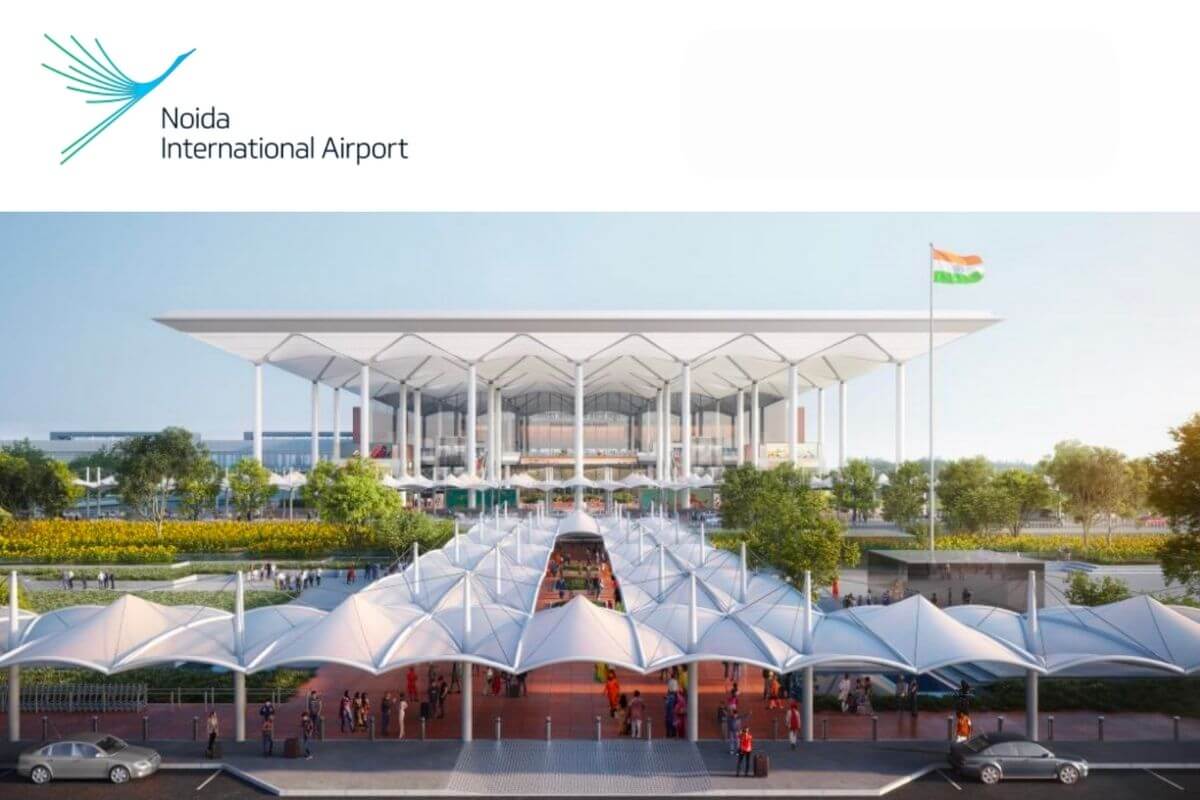 Welcome back to our new edition of Airport updates, an attempt to facilitate information on various infra enhancements, facilities and services being made available to passengers at airports and other miscellaneous updates.
Dussehra, Gandhi Jayanthi, and Indian Airforce Day (8th October) - are all celebrated across the Aviation Industry in positive spirits. This year IAF celebrated its 90th Anniversary.
You can check our previous edition of airport updates by clicking here. Without further ado, let's get into the updates.
1. Noida International Airport
Noida International Airport (NIA) is the upcoming greenfield airport at Jewar, which will enhance connectivity to and from Delhi NCR, Noida, and Western UP. The first phase of the airport will be completed by the end of 2024, with one terminal and one runway.
A confluence of Swiss efficiency and Indian hospitality, NIA is envisioned to become India's leading airport in terms of customer service, outstanding efficiency, digital services, and commitment to minimal environmental impact.
Here are some updates for June - September 2022.
Excavation works at the project site have begun after onboarding Tata Projects as the Engineering, Procurement, and Construction (EPC) Contractor.
NIA selects ICAD as MSI consultant to build a digital Airport:
NIA will set a new benchmark as a digital airport with the implementation of state-of-the-art technology to provide a seamless and mostly contactless flow through the airport.
Construction of the runway, terminal, and ATC tower has begun and will continue in full swing.
2. Bhopal Airport
Art and Culture:
Madhya Pradesh has a rich and diverse cultural history, and Bhopal Airport focuses on the seven major tribes of the state. So, artworks are depicted at the arrival and departure lounges, showcasing the colours of tribal life to passengers. The departure lounge is inspired by the Madhya Pradesh Tribal Museum in Bhopal. According to the airport, these artworks are attracting passengers' attention and receiving appreciation.
3. Shimla Airport
Shimla Airport witnessed the inauguration of a new snacks bar to enhance the passenger facilities. Passengers and employees working in the airport can now treat themselves to tasty snacks and beverages from the outlet situated in the departure hall.
4. Leh Airport
Service:
Under the Accessible India Campaign, Ambulift Services are made available at Leh Airport. Needy passengers and differently-abled people can utilize the services. Passengers can avail Ambulift service for Rs 100.
5. Bikaner Airport
Construction works to enhance Bikaner Airport's infrastructure and beautification have commenced earlier. Now, the completion of the main entrance gate with the Airport name, ACP sheet work outside the terminal building and drainage sheathing work are a few updates to note.
6. Jammu Airport and Srinagar Airport
The government has planned for the construction of a new civil enclave airport at Jammu worth Rs 861 Crore and the expansion of the existing terminal building to 3x (20,000 square meters to 60,000 square meters) at the cost of Rs 1500 Crore at Srinagar. Minister of Civil Aviation, Shri Scindia made this announcement at Heli India Summit 2022. 
7. Ground Handling Agency:
Tiruchirapalli International Airport:
For smooth handling of flight movements at Tiruchirapalli International Airport, a new ground handling agency - Bird Airport Services - was assigned, and the service provider commenced operations in the last week of September.
Udaipur Airport:
Similarly, a new ground handling agency has been assigned for the smooth handling of flight movements at Udaipur Airport. LAS Goldair Handling Udaipur officially takes over the ground handling services at the Airport.
8. Accreditation
AAI Achievements
Airport Carbon Accredited - Level 'Reduction' For Bhubaneswar Airport and Varanasi Airport
Duration: 22nd December 2019 - 21st December 2021
AAI's Bhubaneswar Airport (Biju Patnaik International Airport) and Varanasi Airport (Lal Bahadur Shastri International Airport) have received Airport Carbon Accreditation Certification level 'Reduction' in recognition of the efforts in managing and reducing the adverse impact of carbon emissions on the environment.
9. Airports Authority of India/ Ministry of Civil Aviation
Special Campaign 2.0 for Cleanliness
On 1st October 2022, Hon'ble Union Minister of Civil Aviation and Steel, Shri Jyotiraditya M. Scindia, inaugurated a Special campaign 2.0 at Bhopal airport. The minister emphasized the importance of cleanliness while addressing the employees and stakeholders. As part of this campaign, employees and stakeholders are actively participating and extending their support for the special cleanliness drives organized across the Airports in the country.
AAI started this month-long (2nd-31st Oct 2022) campaign at all its airports and establishments. Surat airport also witnessed the organization of a Swachhta awareness quiz, which saw proactive participation and appreciation by the passengers. Calicut airport, ensuring feminine hygiene, installed new napkin vending machines in 12 restrooms at the airport.
India's Historic feat at the ICAO Council Elections:
India has been elected for a historic 26th time to the ICAO Council. India's term on this 36-member council will last for the next three years, and this election clearly shows India's growing position in Global Civil Aviation.
Heli India Summit 2022
Theme: Helicopters for Last Mile Connectivity
The Ministry of Civil Aviation, Government of India, with the support of the Government of Jammu & Kashmir, Pawan Hans and FICCI, organized the 4th Edition of Heli-India Summit 2022 on Monday, 10th October 2022, at Sher-i-Kashmir International Convention Centre (SKICC) in Srinagar, Jammu & Kashmir.
Daily domestic air passenger traffic nearing the pre-COVID level
On 9th October, the domestic air passenger traffic achieved the milestone of 4 lakh.
The prime minister lauded Indian Civil Aviation for not only hitting the 4 lakh daily passenger mark but also achieving the highest ever number since the pre-COVID era.
Finer Details:
Date: 9th October 2022
402,697 passengers on 2,732 flights.
Total flight movements: 5,457
Total passengers: 800,181
That's it in our 6th edition of Airport Updates. Fly Safe!