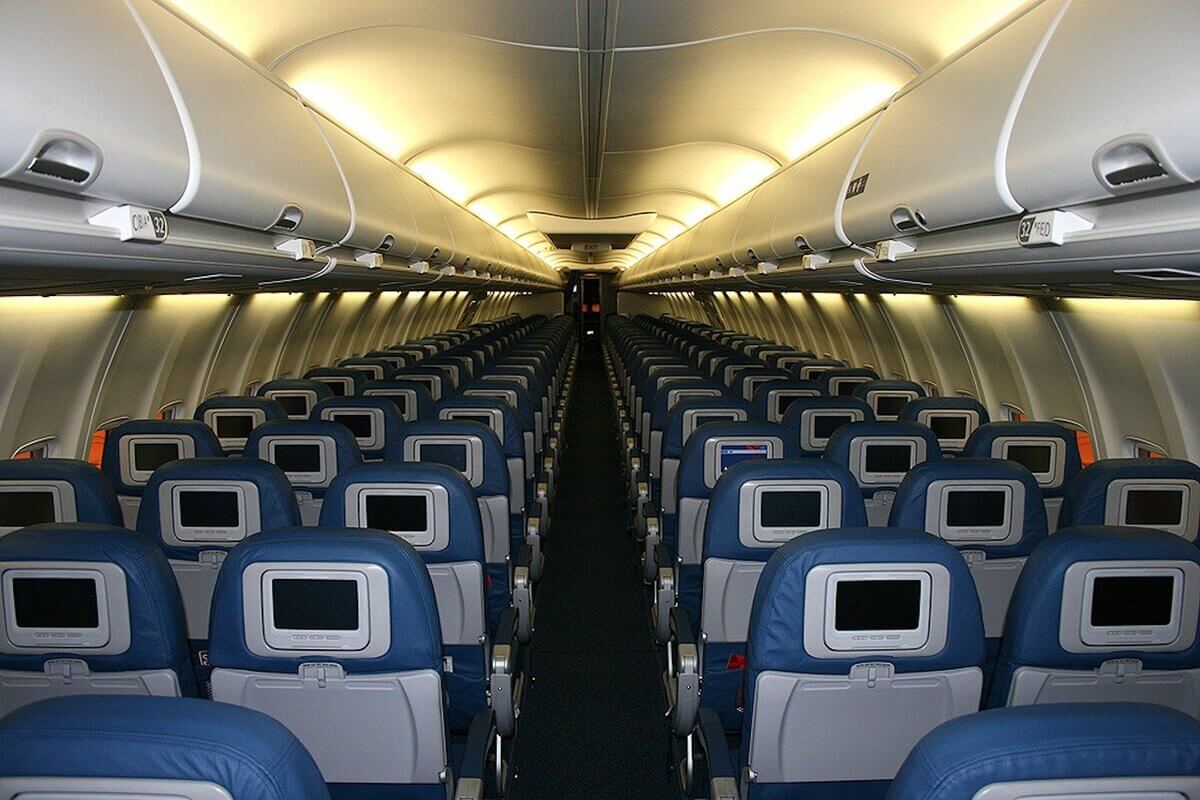 In an earlier story, we discussed the onboard facilities available for different classes and inflight entertainment on an Air India flight. But the onboard experience is not complete without discussing what can be packed or carried in Hand baggage or carry-on baggage. In this story, we will look into the cabin baggage allowance that is applicable for carriage on all Air India-operated flights for both Domestic and International travel.
For a comfortable journey, it is suggested that most items are placed in checked-in baggage and carry only valuable items that are required on-board the flight and are required for the journey.
Cabin Baggage Dimensions:
The hand baggage has to be following the dimension limits. Height 55 cms (22 inches) + Length 35 cms (14 inches) + Width 25 cms (10 inches) for Boeing & Airbus aircraft - Total of Dimensions less than or equal to 115 cm.
The number of Pieces/Weight allowed to Carry:
1. Economy Class:
Passengers are allowed to carry only one piece of hand baggage having a maximum weight of 8Kg.
Excess weight charges for Domestic sectors: Over and above the allowed free hand baggage of 8Kg will be charged at Rs500/Kg(+ GST)
Excess weight charges for International (US/UK/EUR/Australia/Canada) sectors: Over and above charges are USD 40/Kg(+ GST)
Excess weight charges for all other international sectors: USD 15/Kg(+ GST)
However, passengers cannot carry more than 10Kg, including Duty-Free items, even after paying excess charges.
2. Business/First Class:
Passengers can carry one piece of hand baggage not exceeding 12Kg, including duty-free items. The maximum permissible hand baggage allowance is 12Kg.
In both the above two cases, if the hand baggage weighs more than the maximum permissible limits, the same will not be allowed in the cabin and has to be checked in as registered baggage.
Additional Personal items permitted to be carried as Cabin Baggage on Air India Operated flights:
In addition to one piece of cabin baggage, passengers may also be permitted to carry one following personal item, subject to security regulations.
| | |
| --- | --- |
| Sl.No | Personal Item |
| 1 | |
| 2 | |
| 3 | |
| 4 | |
| 5 | Reasonable amount of reading material for the flight. |
| 6 | Infant's feed for consumption during the flight and infant's carrying basket, Feeding bottle, if an infant is carried. |
| 7 | A Collapsible wheelchair or pair of crutches or braces for passenger's use, if dependent on these. |
| 8 | A Walking stick. |
| 9 | An umbrella (Folding type) |
| 10 | Medicines required during Flight like Asthma inhaler etc. |
| 11 | A Laptop. |
BCAS Directions:
As per BCAS notice, passengers will not be allowed to carry in their hand baggage or on-person - liquids, gels, aerosols which include the below listed items or any other items of similar consistency, exceeding 100ml, except medicines, inhalers accompanied by prescriptions and baby food. These items need to be carried in one clear transparent re-sealable, one-litre size plastic bag and will be subjected to screening and security checks.
| | |
| --- | --- |
| No. | Item |
| 1 | beverages |
| 2 | shampoos |
| 3 | sun tan lotions |
| 4 | creams |
| 5 | tooth paste |
| 6 | hair gels |
| 7 | hair sprays |
| 8 | liquid cosmetics |
Miscellaneous:
1. Carriage Of 'Kirpan' By Sikh Passengers
Passengers, travelling on flights with point of origin and destination both being within India, on an Indian registered aircraft are permitted to carry a 'Kirpan' in person.
Dimensions of the 'Kirpan' must not exceed a total maximum length of 9 inches (22.86 cms), including the length of the blade not exceeding 6 inches (15.24 cms) and the length of the handle not exceeding 3 inches (7.62 cms).
Kirpan on International flight:
Carriage of 'Kirpan' is not permitted in the cabin either on-person or in the hand baggage on any international flight or any domestic flight operating through an International Terminal Security Hold Area. The same must be carried by the passengers in the checked-in baggage only.
2. Power Banks and Battery Cells:
Passengers cannot carry power banks in checked baggage but can be carried in Hand Baggage.
Drones/Unmanned Aircraft systems and related items are restricted and cannot be carried in cabin baggage.
Carriage of battery cells is permissible and must be carried in carry-on baggage only. Each person is limited to a maximum of 20 spare batteries only.
Hand Baggage allowance for travel to/from Canada:
Travel may include travel on a code-share flight of Air Canada, so please check with the respective airline for baggage allowance policies.
For information on Carriage of Powder like Substance on all US-bound flights please check the finer details of baggage allowance policy or with airline support personnel.
We hope this information helps.